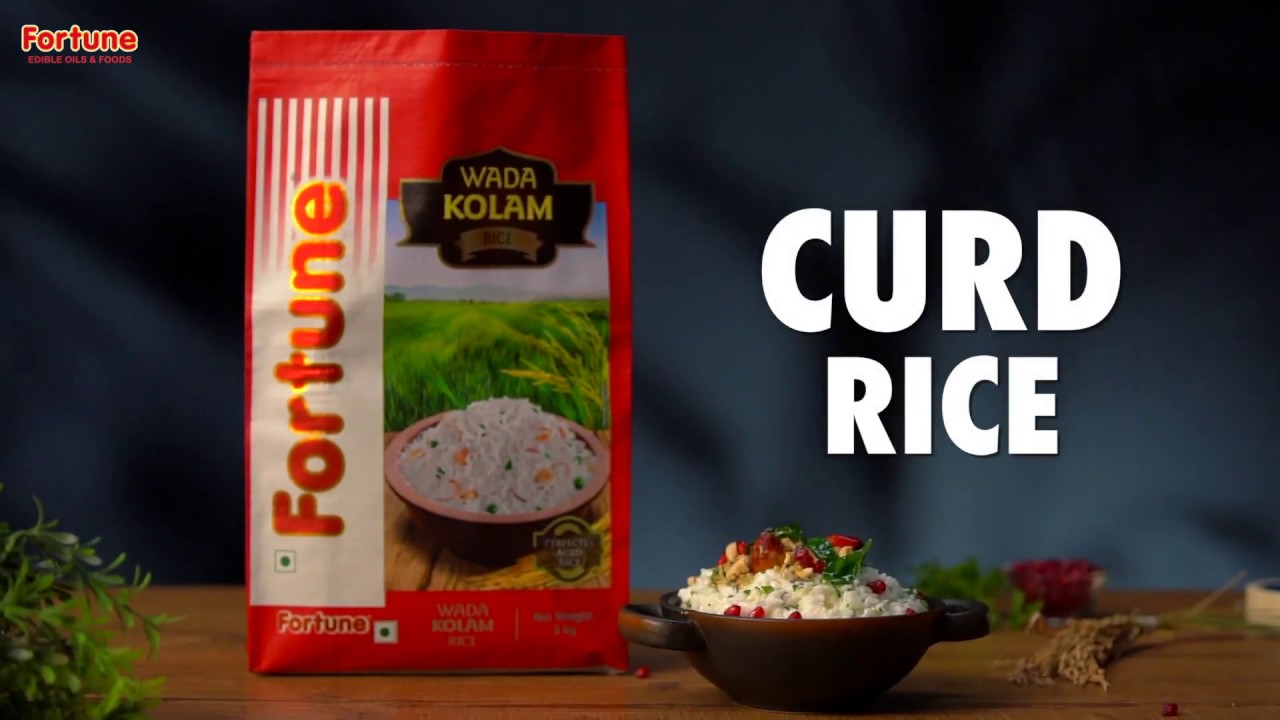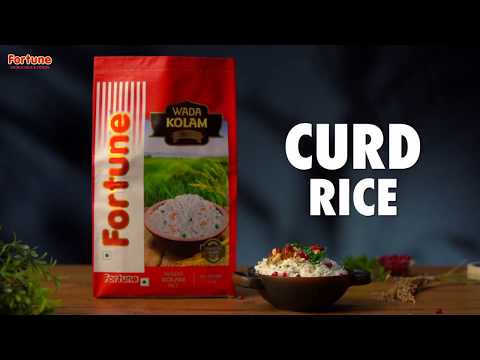 fortune curd rice Recipe
Ingredients
Fortune Biryani Special Rice (1 cup)
Water (1 cup for soaking, 2 cup for boiling)
Fortune Sunlite Sunflower Oil (1 tbsp)
Urad dal (1 tsp)
Mustard seeds (1 tsp)
Curry leaves
Bor Chillies (4-5)
Cashewnuts (1 tbsp)
Curd (1 cup)
Milk (1/4 cup)
Coriander (1 tbsp)
Salt (To taste)
method
1. In a bowl add in Fortune Biryani Special Rice and Add water and soak it for 30 mins.

2. In a pan add in water and salt and bring it to a boil and add in soaked rice and cook for 8-10 mins till the rice is perfectly cooked.

3. In a tadka pan make the tadka using fortune sunflower oil add in urad dal, mustard seeds , curry leaves, bor chillies and cashewnuts.

4. In another bowl take cooked rice and add in curd , milk , coriander and salt and mix gently.

5. Pour the tadka on top of the curd rice mixture and serve.