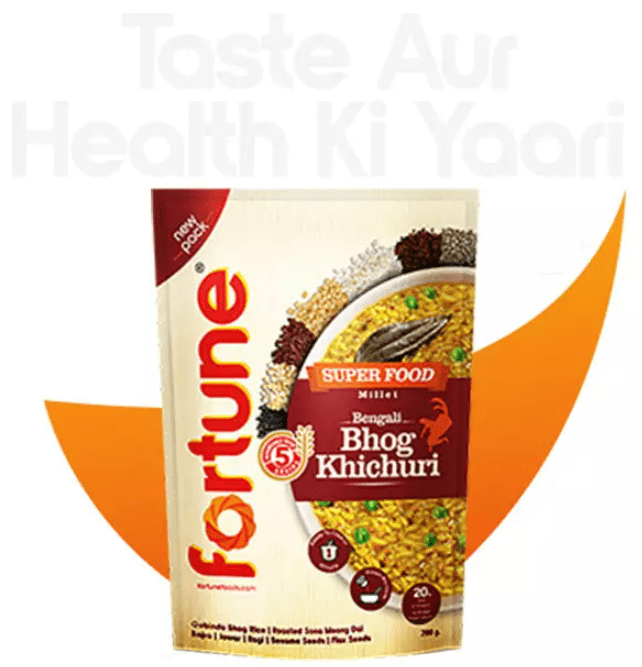 Bengali Khichdi is Healthy. Why Not Make it a Bit Hatke?
The composition of 5 Supergrains Ragi, Jowar, Bajra, Sesame and Flaxseed makes this simple dal and rice khichdi, healthier than ever. And, with the added gift of a seasoned flavour khichdi mix, you get a delicious meal in just 15 minutes. What's more? You can now enjoy Fortune superfood khichdi in 4 different flavours from different regions of India.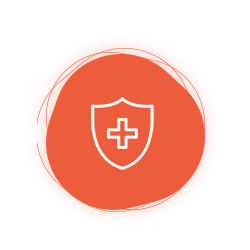 Helps keep your blood sugar in check and boosts your immunity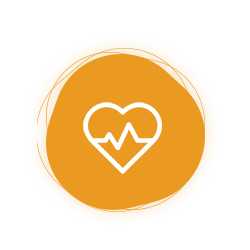 Takes full care of your skin and keeps it healthy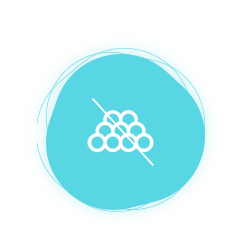 Stabilizes your cholesterol levels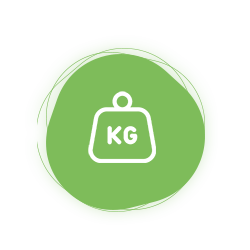 Helps keep your weight in check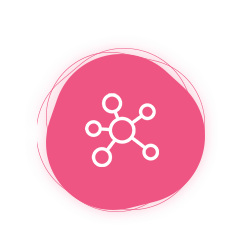 Full of rich fibres and necessary minerals like Omega 3
enjoy fortune superfood khichdi in a convenient pack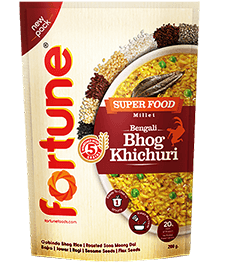 Frequently Asked Questions on Bengali Khichdi
What is Bengali Khichdi?

Bengali Khichdi is a delicious Indian recipe comprising one pot of rice, lentils and mixed vegetables. It is mostly used as Khichuri bhog on festive occasions and can also be a delicious lunch option.

How to cook Bengali Khichuri Bhog?

Fortune's ready-to-cook bengali khichdi is the easiest and one of the healthiest dishes to prepare. Here are some easy steps to cook this dish:

Empty the Fortune's Bengali Khichdi packet in a bowl and soak it in water for best results.
Add 1 tablespoon of ghee in a pressure cooker and 1 tablespoon of mustard oil for added flavour.
Add the flavour mix into the cooker along with the soaked rice (strain the rice and add the water later on)
Saute the contents of the cooker until they are mixed well and add about 800ml of water to it.
Place the pressure cooker lid and cook up to 1 whistle. Serve it hot and fresh!

What rice do we use for making Bengali Khichdi?

We ideally use Gobindobhog rice and Sona Moong dal for making Bengali Khichdi but you can also use white rice, brown rice or broken rice instead. Well, the easiest solution for a hassle-free meal is to simply buy a packet of ready-to-cook Bengali Khichuri Bhog and get a hot delicious meal within 15 minutes.

What is the best side dish to have with Bengali Khichuri?

The Bengali Khichdi is a complete dish in itself and is quite delicious. But, if you are looking for a side dish that could complement it, you are in luck. The Bengali Khichuri can go seamlessly with a wide range of sides right from fried vegetables like Baigun Bhaja or Fried chicken, prawns, mixed vegetables or simply a side of salad garnished with squeezed lemon juice.

Is it safe to consume ready-to-cook Khichdi?

Yes, it is absolutely safe to consume Fortune's ready-to-make Bengali Khichuri Bhog. Not just safe, it has numerous health benefits like improved skin quality and reduced cholesterol levels, contains important minerals like Omega 3 and helps in regulating blood sugar levels.

How many people does a Khichdi packet serve?

Fortune's ready-to-cook khichdi packet contains 200g of ingredients along with a flavourful khichdi mix and can easily serve a family of four.
world of fortune bengali bhog khichuri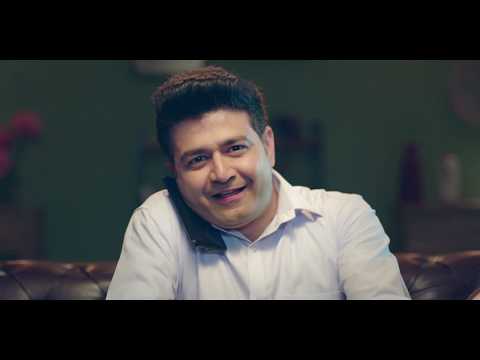 Fortune SuperFood Khichdi | Super Tasty, Super Healthy, Super Fast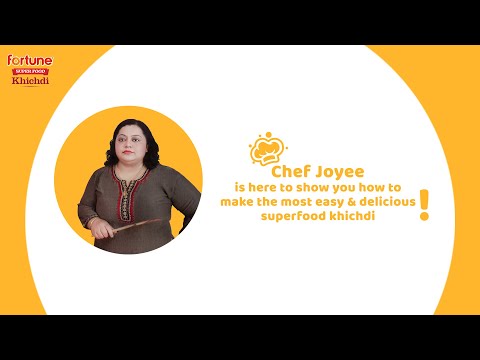 Fortune Khichdi With A Twist | Chef Joyee Mukherjee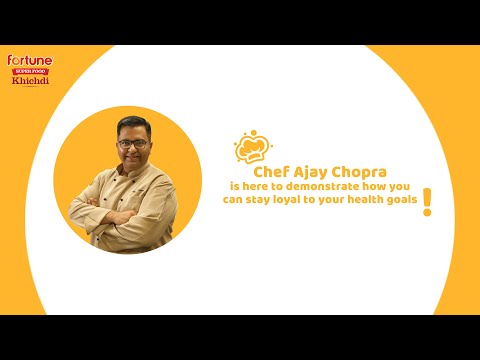 Fortune Khichdi With A Twist | Chef Ajay Chopra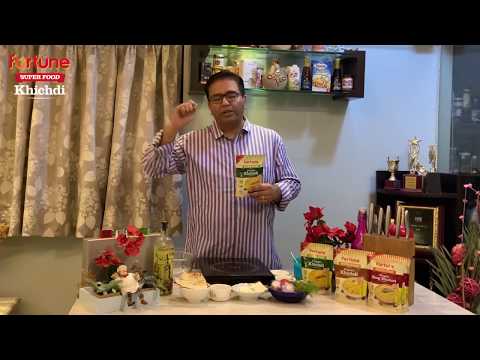 Punjabi Tadka Khichdi By Chef Ajay Chopra | Khichdi With A Twist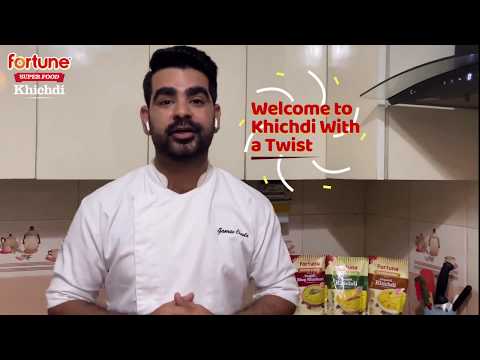 Punjabi Tadka Khichdi By Chef Gaurav | Khichdi With A Twist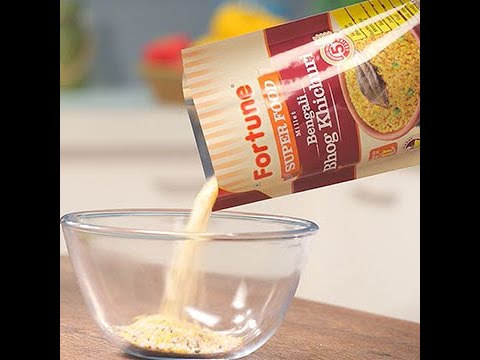 Fortune Superfood Bengali Bhog Khichuri- Healthy par, hatke!