Fortune Rice Bran Oil
When you enter into your 40s, that's when you are most prone to the problem of Cholesterol and the kind of oil that you consume on a daily basis is what might determine the extent of it. Fortune Rice Bran Health Oil is abundant in nutrients like Gamma Oryzanol which helps keep your cholesterol in check and antioxidants that boost immunity. So fret not, Fortune's Rice oil is here to make you and your family healthier and let you #WelcomeToThe40s with a smile.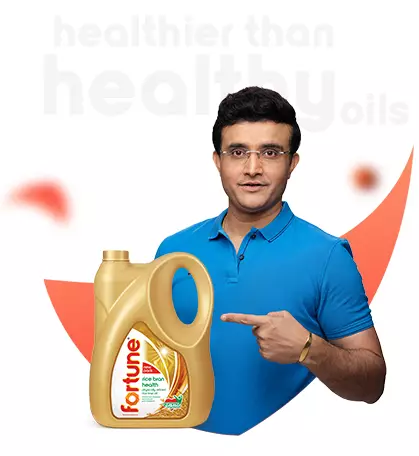 Kickstart Your Heart-Healthy Lifestyle with Fortune Rice Bran Health Oil
Fortune's Rice Bran Health oil is India's highest-selling refined rice bran oil for cooking. This physically refined oil with Gamma Oryzanol helps increase your good cholesterol and reduce your bad cholesterol. It is rich in vitamins A, D and E, and has Squalene which improves skin tone, along with maintaining a strong immune system even after your 40s! So switch to this healthy Rice Oil and make the right choice for you and your family.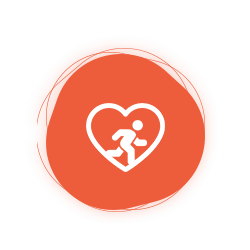 Gamma Oryzonal:
Improves HDL/LDL ratio. Healthier heart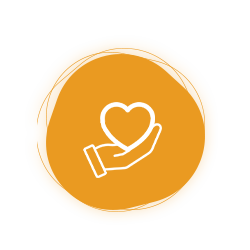 Cholestrol lowering Oil:
Heart friendly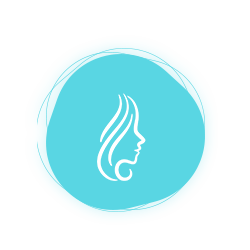 Squalene:
Helps in providing younger skin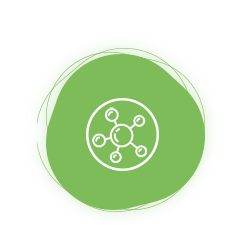 Natural Antioxidants:
Helps in boosting immunity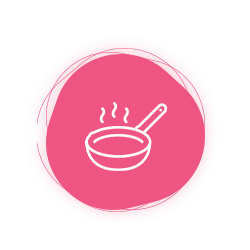 High smoke point:
Suitable for frying
Give your health a promotion in these sizes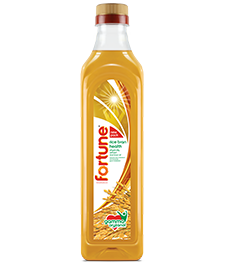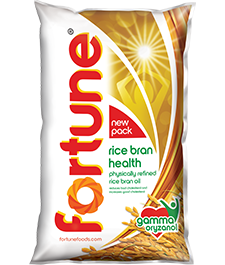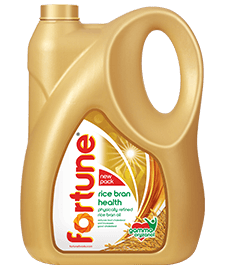 Jerry Can
2 litres, 5 litres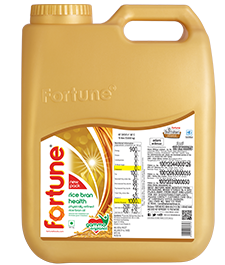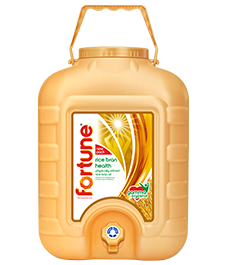 Frequently Asked Questions on Rice Bran Oil
What is Rice bran oil?

Rice bran oil for cholesterol also known as Rice Oil is considered one of the healthiest in the World and is popularly known by the name Wonder oil or healthy heart oil in several Countries. It is extracted from the bran of rice grains which are brown-coloured hard outer coverings, hence the name rice bran oil.

What is rice bran oil made from?

Refined rice Bran Oil for cholesterol is extracted from the extremely nutritious bran layer which covers the Rice Grain after the paddy husk layer.

Is refined rice bran oil healthy?

Refined rice bran oil is generally considered to be a light oil and is good for cholesterol management, it is known to lower triglycerides and is a great option for those with heart conditions. It is also known as healthy heart oil and cholesterol oil in the sense it keeps cholesterol away.

Is rice bran oil good for frying?

Fortune's physically refined Rice Bran Oil is notable for its high smoke point of 232°C (450°F). Its mild flavour makes it suitable for high-temperature cooking methods such as stir-frying and deep frying.

Can I use rice bran oil for my skin?

Yes, Fortune Rice Bran Health Oil contains squalene which is known to keep your skin youthful.

Can I use rice bran oil for hair health improvement?

The consumption of rice bran oil is generally considered to promote good hair growth as it is rich in omega 3 and fatty acids.

What is the best rice bran oil for cooking that I can get?

There are several brands that offer Rice Bran oil and blended Rice Bran oil, at various prices. Two of the important factors that decide the premium quality of Rice Bran oil are freshness and the source of raw materials, which we focus on at Fortune. Thus, we recommend getting Fortune's refined Rice Bran Oil as it is packed in state-of-the-art refining and packing facilities and is made with the finest quality raw materials.

What pack sizes does rice bran oil come in?

Fortune Rice Bran Health Oil comes in 6 different pack sizes which are 1Ltr Pouch, 1Ltr Pet Bottle, 2Ltr Jar, 5Ltr Jar, 15Ltr Jar & 15Ltr Tap Jar.

Why should I buy Fortune Rice Bran Health Oil?

Fortune Rice Bran Health Oil has gamma oryzanol which improves the HDL/LDL ratio which lowers bad cholesterol and increases good cholesterol in your body. It is rich in squalene and contains natural antioxidants. Its high smoke point also makes it perfect for frying. It's also known as cholesterol oil in the sense that it prevents cholesterol through it's nutrients.
world of fortune rice bran health oil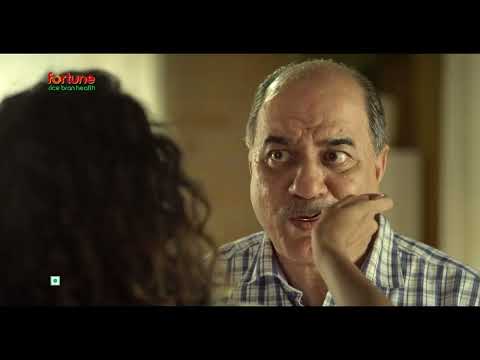 Fortune Rice Bran Health Oil | TVC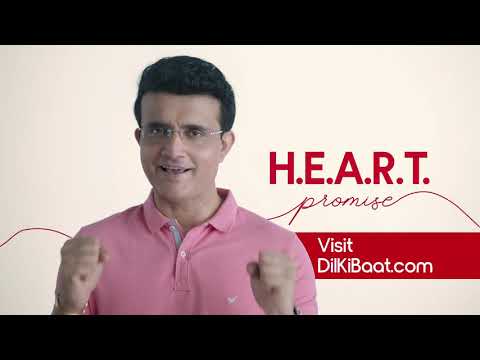 Keep your heart healthy and young, take the H.E.A.R.T. Promise | Fortune Rice Bran Health Oil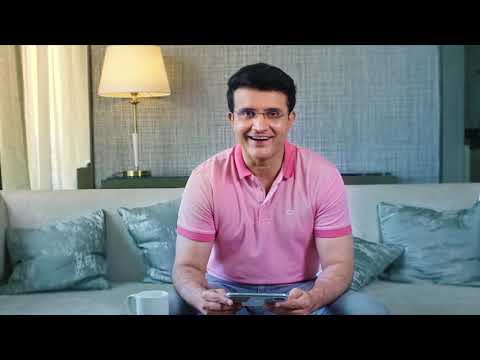 Laughter for immunity with Atul Khatri | Happy Hearts Club | Fortune Rice Bran Health Oil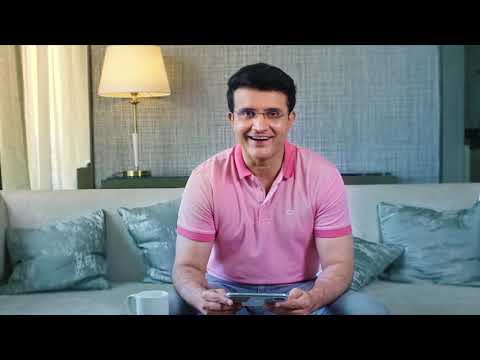 Cooking, Comedy and More I Atul Khatri I Fortune Rice Bran Health Oil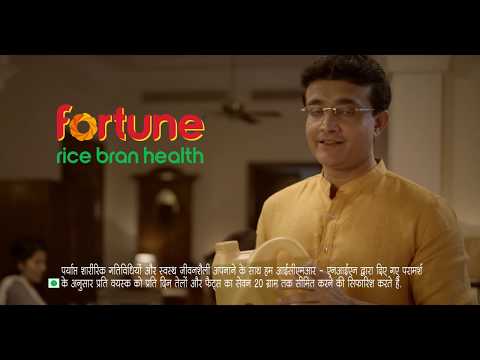 Manage Cholesterol & Keep a Healthy Heart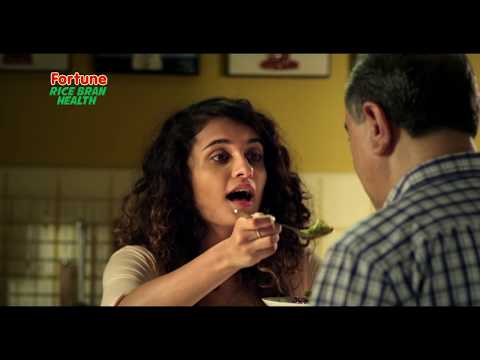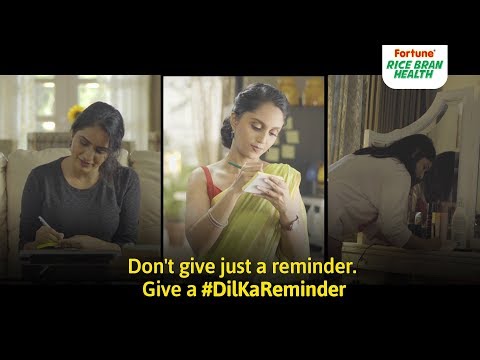 Dil Ka Reminder - World Heart Day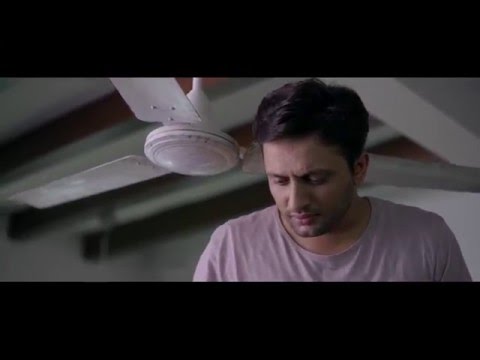 Dil ko halka karna...dil ke liye accha hota hai!
it's time to try something new
Learn new recipes to delight your family with tasty home cooked meals