Fortune Punjabi Khichdi- Instant Khichdi Mix
Indulge in the wholesome goodness of Punjabi traditional food with Fortune Punjabi Khichdi. The flavours of Punjabi spices added to the taste and aroma of Fortune Basmati rice and chilka moong dal are sure to remind you of the authentic Punjabi khichdi. Whether you're looking for an easy yet healthy meal, or craving the taste of home-cooked food, Fortune Punjabi Khichdi is the perfect choice for you.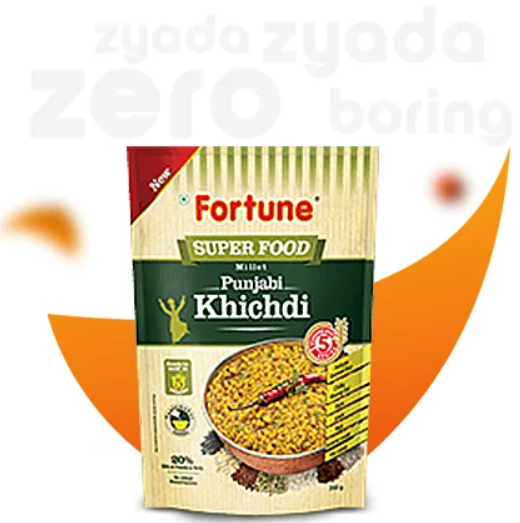 Khichdi Is Healthy. Why Not Make It A Bit Hatke?
Composition of 5 Supergrains Ragi, Jowar, Bajra, Sesame and Flaxseed makes the simple Dal and Rice Khichdi even more healthier and with the added flavour mix, get a tasty and healthy meal in just 15 minutes. You can enjoy Fortune Superfood Instant Khichdi Mix in 4 different flavours from different regions of India.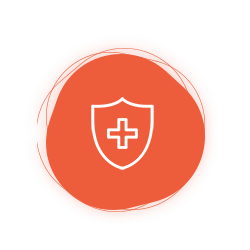 Helps keep your blood sugar in check and boosts your immunity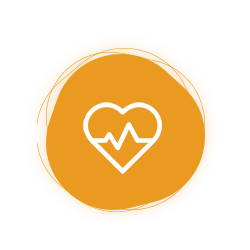 Takes full care of your skin and keeps it healthy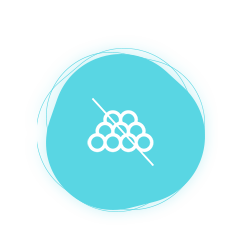 Stabilises your cholesterol level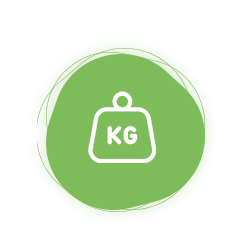 Helps keep your weight in check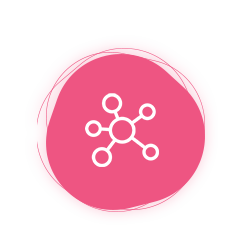 Full of rich fibre and necessary minerals like Omega 3
Enjoy Instant Fortune Punjabi Khichdi In A Convenient Pack.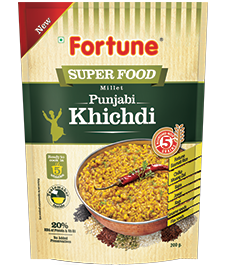 Frequently Asked Questions On Punjabi Khichdi
What is Punjabi Khichdi?

Punjabi Khichdi is a beloved Punjabi traditional food that combines rice, lentils, and aromatic spices. It is a flavorful and comforting dish that represents the essence of Punjabi cuisine and is served with accompaniments like papad and pickles.

What ingredients are used in Fortune Punjabi Khichdi?

Fortune Punjabi Khichdi is crafted with a blend of Fortune Basmati rice, chilka moong dal and authentic Punjabi spices, capturing the rich flavours of traditional Punjabi cuisine.

Is Fortune Punjabi Khichdi ready to cook khichdi?

Yes. Fortune Punjabi Khichdi is a ready-to-cook khichdi. It requires a simple cooking process to prepare a delicious and wholesome meal in just 15 minutes.

What is the Fortune Punjabi Khichdi recipe?

Fortune Punjabi Khichdi recipe is simple. Empty the contents of the pack in a pan, add 1L water and all the veggies you like, cook up to 1 whistle, and serve hot.

Is it safe to consume instant khichdi?

Absolutely! Made with supergrains like Ragi, Jowar, Bajra, Sesame and Flaxseed, it is safe to consume Fortune's Instant Khichdi Mix. Moreover, it offers numerous health benefits, such as improved skin quality and reduced cholesterol levels. It even contains essential minerals like Omega 3 that helps regulate blood sugar levels.

Are there any other Khichdi varieties offered by Fortune Foods?
World of Fortune Punjabi Khichdi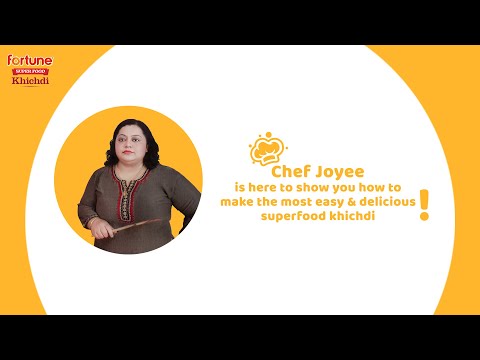 Fortune Khichdi With A Twist | Chef Joyee Mukherjee