Fortune Filtered Groundnut Oil
Made from rich varieties of split peanuts such as G-20, Fortune Groundnut Oil contains 2.5 times more monounsaturated fatty acids than the polyunsaturated ones making it a healthy cooking oil for you and your family. Moreover, this active oil has a high smoke point and is ideal when you are frying delicacies for yourself or your loved ones!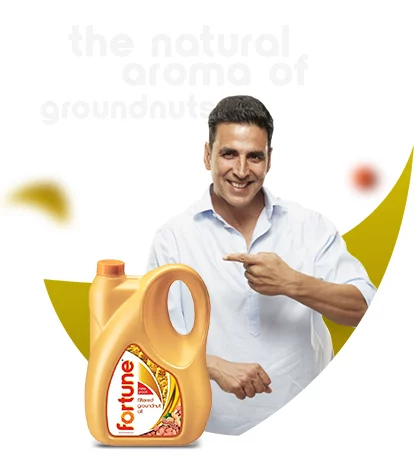 Add the Flavours of Pure Filtered Groundnut Oil to Your Ghar Ka Khana
Bring the goodness and natural aroma of pure groundnut to your kitchen with Fortune Groundnut Oil. What's more? This traditionally filtered Mungfali oil is free from the haze and rancidity that are common in most cold-pressed groundnut oils and has a longer shelf life which lasts for a year.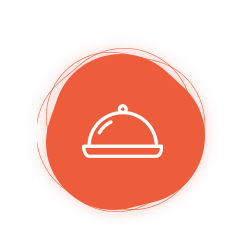 Infused with the rich flavour of peanuts that retains its natural aroma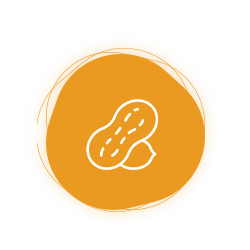 Extracted using traditional and organic cold processing from high quality groundnuts that are free from any pest or mechanical damage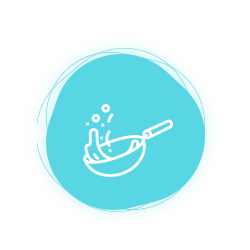 Stable at high temperatures makes it ideal for deep frying and sautéing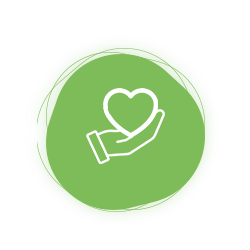 Contains monounsaturated fatty acids (MUFA) that help maintain a healthy heart
the goodness and flavour of peanuts, now available in these sizes!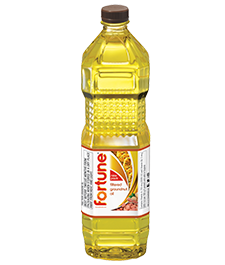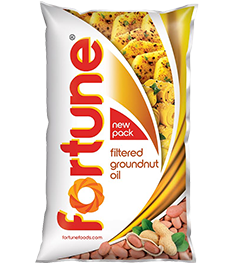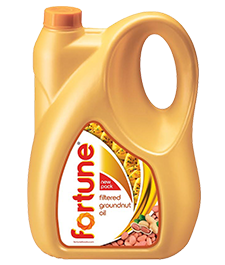 Jerry Can
5 litres, 15 litres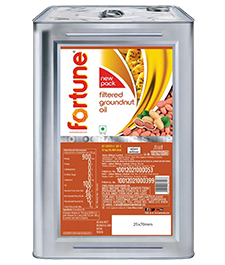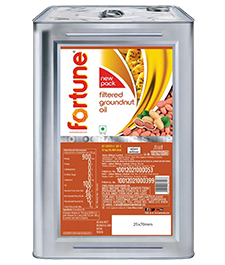 Frequently Asked Questions on Groundnut Oil
What is groundnut oil?

Groundnut oil is a vegetable-derived oil made from the edible seeds of the peanut plant. It is also commonly referred to as Arachis oil, peanuts oil, mungfali oil, Sing tel or even mungfali ka tel.

Is groundnut oil good for health?

Fortune's Filtered Groundnut oil is a healthy cooking oil that contains Omega-6 fatty acids which are known to prevent heart diseases when consumed in moderate quantities. It also contains Vitamin E which is great for your skin and improves your immunity.

Is groundnut oil strong in flavour?

Pure Groundnut oil has its own distinct taste and aroma and adds a unique flavour to the dishes you cook with it.

Is Sing Tel good for frying?

Yes, Fortune's cold-pressed groundnut oil is an active oil with a high smoke point and is great for frying as well as stir-frying dishes at high temperatures.

What are some of the dishes I can make with filtered peanuts oil?

With peanut oil, you can make a wide range of dishes ranging from dhoklas to khandvis, as well as dishes that need a flavourful base.

What are the different varieties of Groundnut oil?

Groundnut oil comes in many different varieties such as refined, unrefined, filtered and cold-pressed groundnut oil.

Is peanut's oil good for your hair?

Peanut oil imparts the necessary Vitamin E, needed to strengthen your hair follicles, and reduce damage. The fatty acids in this oil restore and repair the damaged hair, while a massage on the scalp can reduce dandruff. It encourages new hair growth and prevents balding.

What pack sizes does groundnut oil come in?

Fortune Filtered groundnut oil is available in 1ltr, 5ltr, and 15ltr packs.

Why should I buy Fortune's Filtered Groundnut Oil?

Fortune Filtered Groundnut Oil is extracted using a traditional and cold processing method of extraction that retains the flavour benefits of the oil while also keeping it pest free. It is stable at high temperatures which makes it the perfect active oil for frying. It also contains monounsaturated fats that help in maintaining a healthy heart.