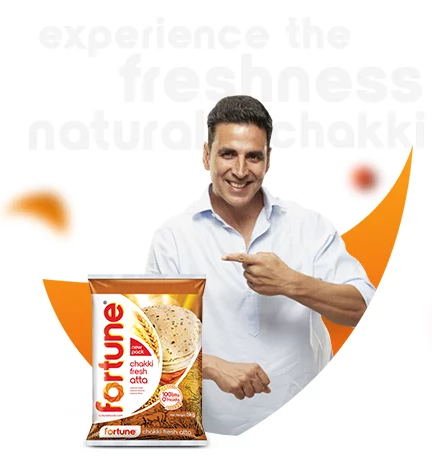 100% Atta, 100% Goodness only with Fortune Chakki Fresh Atta
Handpicked from India's finest wheat fields, Fortune Chakki Fresh Atta is made with 100% atta and 0% maida complementing your ghar ka khana perfectly. You can differentiate these fibre-rich rotis made from whole wheat flour with your 5 senses - their superior quality taste, soft touch, mesmerizing aroma and a fluffy look, so words of appreciation are bound to come your way!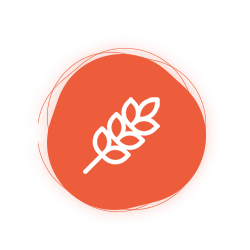 100% atta, 0% maida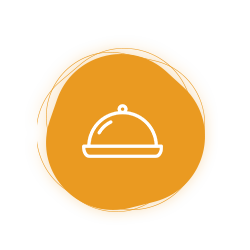 Natural chakki process retains the goodness & natural taste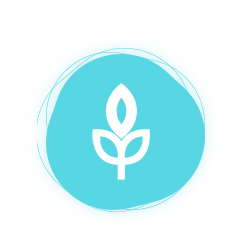 Rich in dietary fibre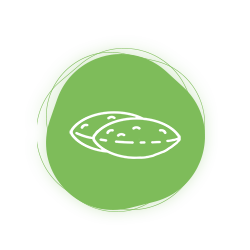 Soft & fluffy rotis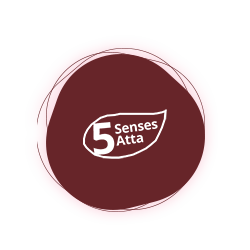 Atta that will fascinate your 5 senses
100% atta, 0% maida, 3 different sizes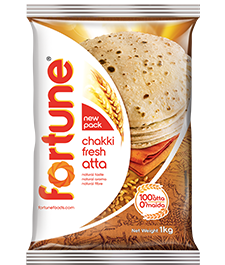 Frequently Asked Questions on Chakki Fresh Atta
What is chakki fresh atta?

Chakki fresh Atta is wheat flour which is obtained from stone-grounding premium wheat grains after its outer bran layer is reduced. This process is done slowly and keeps it cool as opposed to high-speed grounding that actually eliminates the nutrients from the whole wheat atta. Also, chakki fresh atta or chakki grounded wheat flour makes chapatis that are soft & fresh for a longer time.

What are the different types of flour?

There is a wide range of flours found in the market, the most common one is atta or whole wheat flour. Though there are other varieties such as multigrain atta, sharbati wheat flour, refined wheat flour, etc.

What type of atta is good for you?

The best type of atta for you can vary, depending on the type of use, although the best kind of atta is one which isn't bleached and is made with 100% whole wheat grains.

What are the benefits of whole wheat atta?

Whole wheat atta contains important nutrients such as protein and minerals and is also high in dietary fibre which is good for digestion. However, the benefits of atta flour are manifold:.

Lower your heart diseases
Reduce risk of obesity
Lowers risk of type 2 diabetes
Reduce chronic inflammation
Supports healthy digestion

So, why wait, turn to quality today- buy atta online and make your chapatis so tasty and healthy that your loved ones ask for more!

Why is my roti not soft?

Well, it all comes down to the type of atta you are using. For a great result, ensure you are using atta that is fresh and is milled in a traditional chakki as well as made with 100% wheat and 0% maida. Plus, you also need to knead the dough properly until it's soft right then itself. So, besides choosing a quality atta flour, the kneading should be done for a long time and properly.

Is there gluten in atta?

Yes, gluten is present in atta that is made using wheat. Gluten, in fact, is the protein responsible for giving dough its stretchiness.

Why is chakki atta better than machined atta?

As Chakki atta is not processed by a machine, it retains the taste of the grain and prevents unwanted smells and flavours from entering the atta. Most people prefer chakki fresh atta because of its texture and the traditional homely taste it adds to the chapati.

What pack sizes does chakki atta come in?

Whole wheat atta comes in various packages for different brands. However, the Fortune Chakki Fresh Atta is available in 500gm, 1kg, 5kg and 10kg packs.

Why should you buy Fortune Chakki Fresh Atta?

We recommend using Fortune Chakki Fresh Atta as it is made with 100% finest quality wheat and contains 0% Maida. It assures that your rotis will be soft, fluffy and healthy.

How do I fluff a Roti?

Firstly, you need to buy atta of good quality to make the dough- ideally, chakki fresh atta that keeps the nutrients and maintains great texture. Next is to knead it for a long time until the dough is soft enough to easily pull apart and make smaller rolls for the rotis. Finally, when the roti is on the pan, let the first side cook on low heat for a minute or so and then gently turn it to the other side. Then, as that side also bubbles up, use a spatula to gently press the sides and your roti will begin to fluff up!

What is the difference between Chakki Atta and Normal Atta?

Chakki atta is a stone-grinding process that grinds both endosperm and bran completely so that they don't separate when using a sieve. It's very finely milled wheat flour that works well if you want to make chapati or roti. Moreover, chakki atta also breaks the starch to release extra sweetness while also burning it mildly for added sweetness. Normal atta is made in roller mills that generate much more heat thereby eliminating a good amount of Vitamins and other nutrients from the atta.

What is Fortune Whole Wheat Flour used for?

You can get creative and make different styles of bread using Fortune's atta flour. From puris to parathas, you name it. However, here are some of the dishes you'd definitely like to try using quality chakki fresh atta:

If you'd like to find out more, head over to our recipe pages. Get creative with Fortune's chakki fresh atta.
world of fortune chakki fresh atta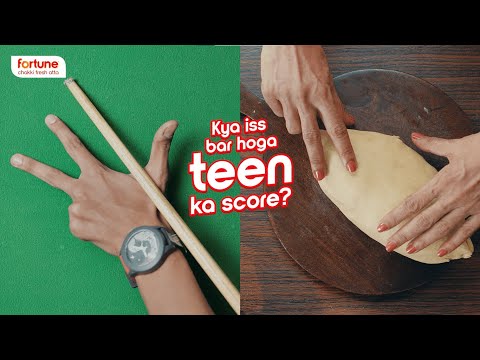 #TeenKaScore | Soft Roti Ka Perfect Hit │ Fortune Chakki Fresh Atta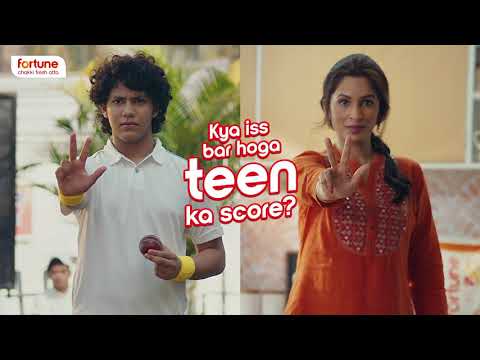 #TeenKaScore | Softest Roti Ne Kiya Clean Bowled │ Fortune Chakki Fresh Atta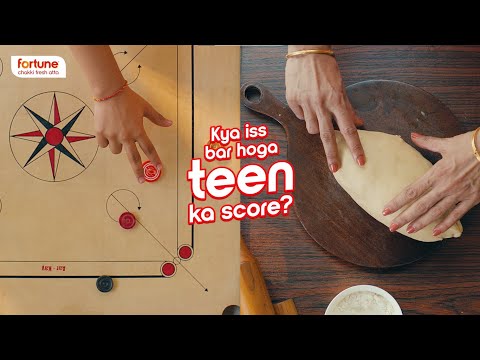 #TeenKaScore | Softest Roti Ka Strike │ Fortune Chakki Fresh Atta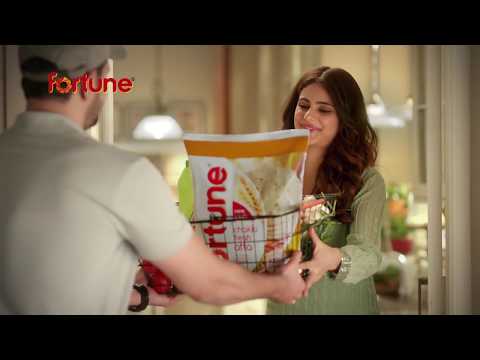 Soft Roti Ka Vaada | Fortune Chakki Fresh Atta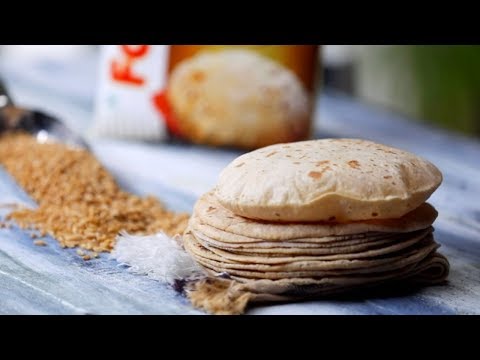 Introducing Fortune Chakki Fresh Atta
it's time to try something new
Learn new recipes to delight your family with tasty home cooked meals