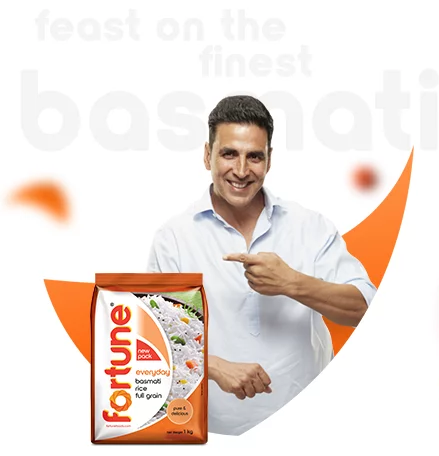 Roz ka Khana Banao Mazedaar with Fortune Everyday Basmati Rice
The best choice for your daily dishes, Fortune Everyday Basmati Rice is the best choice for your daily dishes; Fortune Everyday Basmati Rice is available in various grain sizes and price points that make it suitable for all dishes and budgets. Being low in cholesterol, you can consume it on a daily basis without deviating from your new year's health resolutions. While health is paramount, why give up on your taste buds? We bring to you the goodness of long basmati rice, coupled with a natural delicious aroma that can scale up even the usual rice dishes.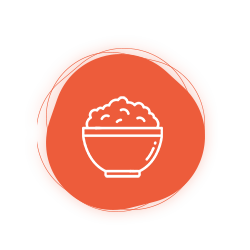 Best choice for your everyday rice dishes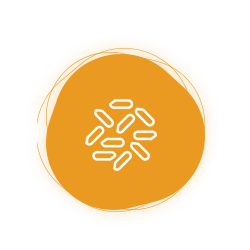 Available in a variety of grain sizes and price points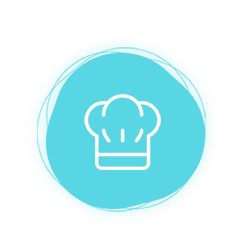 Suitable for all tastes and recipes.
Your Favourite Basmati Rice Available in Different Size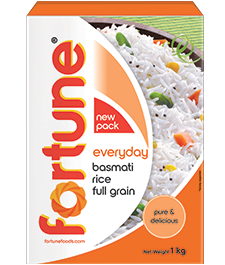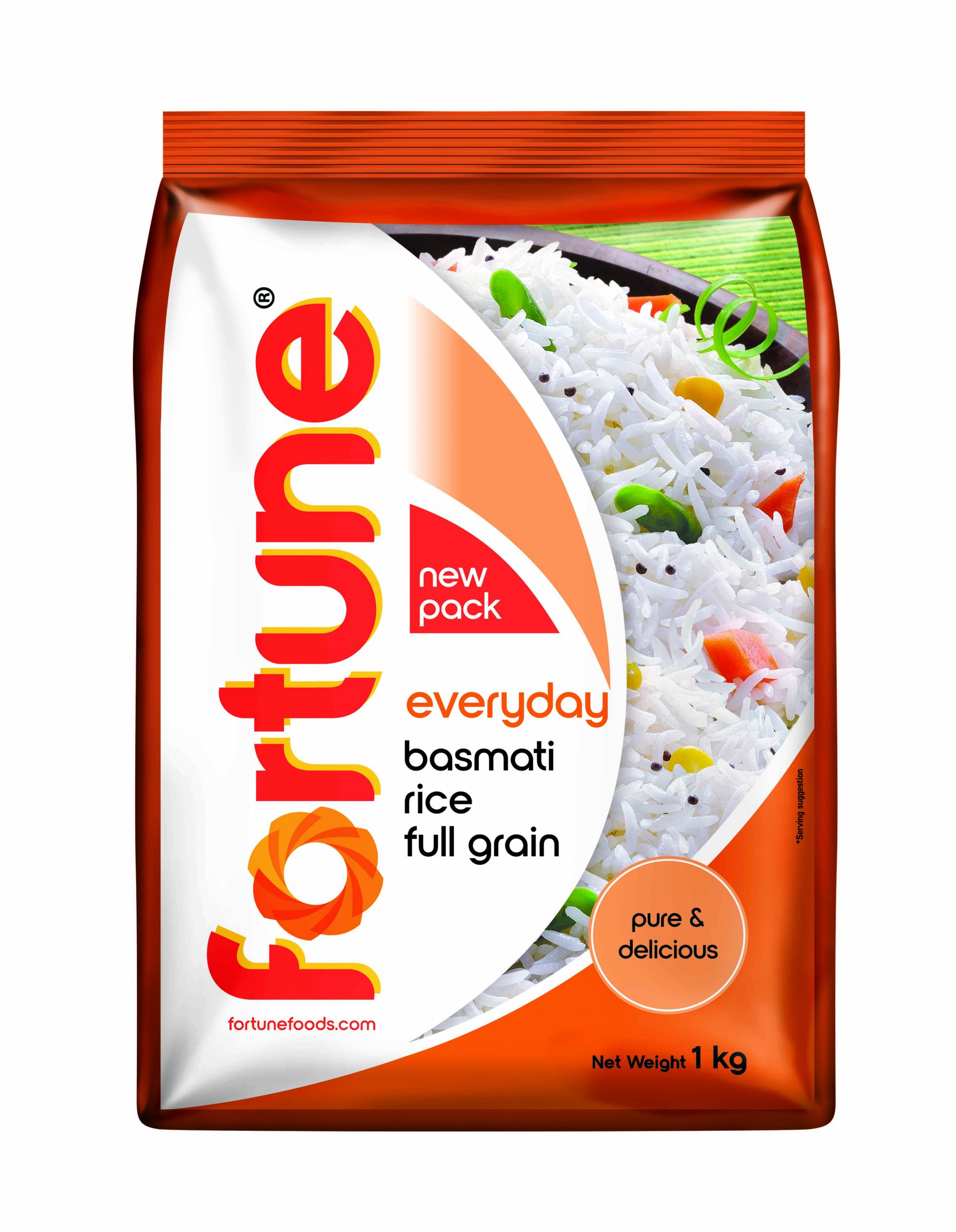 know your basmati rice
Frequently Asked Questions Related to Everyday Basmati Rice
Is basmati rice good for daily use?

Yes, Fortune's Basmati rice varieties, be it specialised for Biryani, or the Everyday and Super Basmati packs, are all good for daily consumption. Basmati chawal has numerous health benefits and can be a great source of antioxidants. Moreover, being low in cholesterol, it is a great choice for daily consumption.

Which is better Everyday Basmati rice or White Rice?

White rice has a high glycemic index whereas basmati rice varieties generally have a much lower GI. This helps in maintaining the proper blood sugar levels in the body. Moreover, basmati rice is rich in minerals like iron, zinc, copper, phosphorus and magnesium and thus, it is good to have a bowl of basmati chawal in your everyday diet.

What dishes can be made using Everyday Basmati Rice?

Everyday basmati rice can be used to make a wide variety of dishes ranging from plain rice, fried rice, Jeera rice and Kheer to a healthy bowl of Khichdi as well!

How to cook rice without having them stuck together when cooked?

Fortune's Everyday Basmati rice has slender grains that do not stick together provided we cook it for the appropriate amount of time- 10-12 minutes in a pressure cooker.

Where can I buy Everyday Basmati Rice online?

You can buy Fortune Everyday Basmati Rice on most of the online retail platforms namely, Fortune Online, BigBasket, Amazon, Flipkart, Blinkit, Swiggy Instamart and Zepto.

What's the ideal basmati rice cooking time?

Basmati rice cooking time ranges from 10-12 minutes while using a pressure cooker. However, on an open lid, the basmati rice cooking time escalates to about 20-30 minutes.
Rice
(KN) - N.B Agrotech
Assandh Road, Chirao, Karnal 132001, Haryana India
FSSAI Lic No. 10817010000154
(AF) - Adani Wilmar Ltd
Vill Waan, Nr Saiyanwala Faridkot Road, Ferozepur 152001, Punjab India
FSSAI Lic No. 12119241000033
(AQ) - Adani Wilmar Ltd
Survey No.31/P1,33,34,35/1,36 & 37/1, Gandhidham- Mandvi Highway, Nr. Pragpar Chokadi. Vill:- Pragpar Ta:- Mundra, Dist. Kutch – 370421, Gujarat India
FSSAI Lic No. 10019021004690
(AU) - Adani Wilmar Limited
Udaypur, Mouza – Jaguram, Amrah, P.O. Reoare Gopalpur, Jamalpur.Purba Bardhaman, West Bengal 713166, West Bengal India
FSSAI Lic No. 12818022000260
(EI) - Ebro India Private Limited
Ebro India Private Limited, Vill. Takhana, G.T. Road, Tararoi, Dist. Karnal, Haryana. 132116, HARYANA India
FSSAI Lic No. 10013064000299
(GR) - Ghanshyam Rice Mill
Hariyanta.khambhat Dist. Anand 388620, Gujarat India
FSSAI Lic No. 10718004000373
(JK) - J.V. Agro Exports
Merrut Road, V.Dabraki, P.O Box Mohidinpur, Karnal – 132001, Haryana, India
FSSAI Lic No. 10822010000122
(KG) - Koppal Green Power Ltd
Chandan Halli Road Survey Nbr. 97, Kartagi,. Gangawati, Koppal 583229, Karnataka India
FSSAI Lic No. 11216321000008
(KM) - K.M.International
111 Milestone, Vill-kutail, karnal 132001, Haryana India
FSSAI Lic No. 10821010000027
(SL) - Sree Lakshmi Balaji Industries
SY. No. 441 – K Navali Road, Karatagi Gangavathi(TQ) Koppal 583229, Karnataka India
FSSAI Lic No. 11215321000031
(ST) - Sri Rama Modern and Para Boiled Rice Mill
SY No – 178 Saranpur Village, Nizamabad 503186, Telangana India
FSSAI Lic No. 13615009000241
(SS) - S.P SORTEX RICE EXPORTS INDIA PVT LTD
C-34, Industrial Area, Naini Prayagraj, State Name: Uttar Pradesh, Code: 09
FSSAI Lic No. 12714005000730
(SY) - SHRIYA RICE MILLS
Plot No 116 & 117, Industrial Growth Centre, Hyderabad Road, Wadloor Cross, Chikkasugur Village, Raichur, Karnataka -584134
FSSAI Lic No. 10017043001845