Fortune Masoor Malka (Unpolished)
Made from high-quality lentils, this unpolished variety retains its natural nutrients, making it a wholesome addition to your meals. With its rich flavour and high protein content, Malka Masoor is perfect for adding a nutritious and delicious touch to your culinary creations. Experience the finest quality and taste that Fortune Masoor Malka has to offer.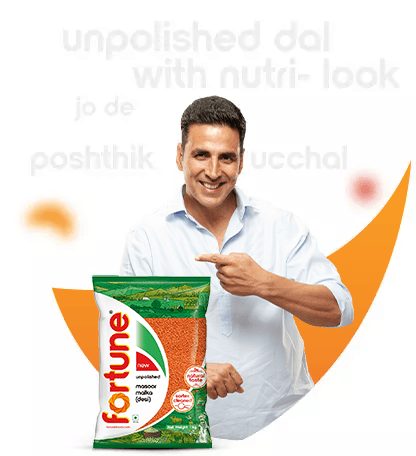 Add a Nutritious and Flavorful Twist to Your Meals
These carefully selected and unpolished lentils retain their natural nutrients, offering you a wholesome addition to your daily diet. Whether you're preparing a hearty soup, a satisfying curry, or a refreshing salad, Fortune Masoor Malka adds a delicious twist that will delight your taste buds and nourish your body. Order now and infuse your dishes with wholesome nutrition and irresistible taste.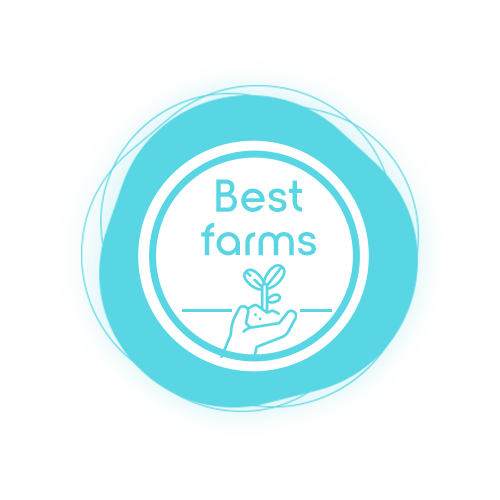 Best Farms- Sourced from best of the farms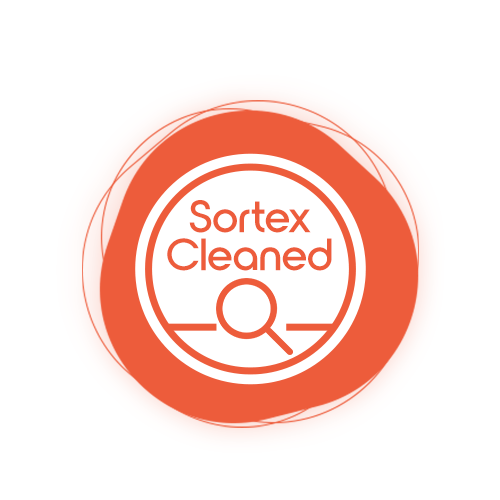 Sortex Cleaned- Free of any impurities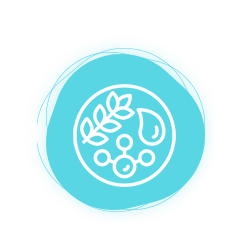 Nutritional Powerhouse- Rich source of plant-based protein, dietary fibre, vitamins, and minerals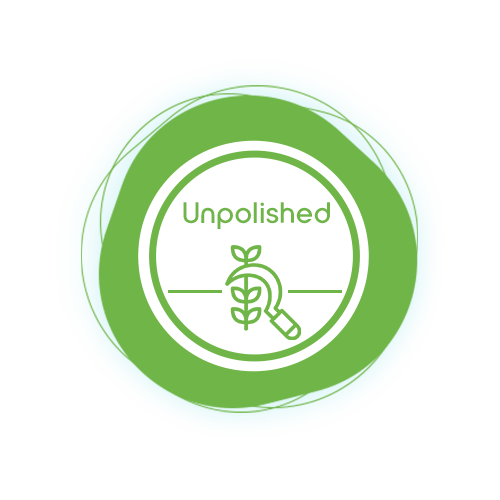 Unpolished- For authentic taste and nutritional value
Enjoy unpolished Fortune Masoor Malka in 2 sizes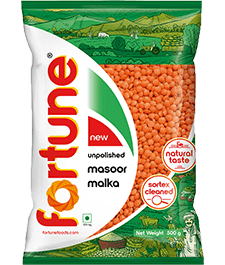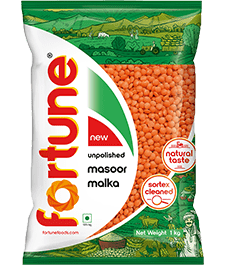 Frequently Asked Questions on Big Masoor Malka
What is Malka Masoor?

Malka Masoor is a variety of red lentils commonly used in Indian cuisine. Masoor lentils are reddish-orange in colour, and cooks quickly. It has an earthy flavour and is versatile in various lentil-based dishes. It is a good source of protein, fibre, iron, and other essential nutrients.

Is Masoor Malka healthy?

Yes, Masoor Malka is considered a healthy dish. It is a good source of plant-based protein, dietary fibre, iron, folate, and other essential nutrients. It is low in fat and cholesterol-free.

How do I cook Masoor lentils?

To cook Masoor Malka, rinse it thoroughly and then boil it in water until it becomes tender. The cooking time is relatively short compared to whole lentils, usually around 15-20 minutes. You can also pressure cook it for faster results.

What dishes can I make with Masoor Malka?

Masoor Malka is a versatile lentil that can be used in a variety of dishes. It is commonly used to make, curries, and even lentil-based dosas. It can also be used as a thickening agent in soups and sauces.

Can Malka Masoor be substituted with other lentils?

Yes, Malka Masoor can often be substituted with other varieties of red lentils, such as whole red lentils or split pink lentils (Masoor). However, cooking times and texture may vary slightly.

How to serve this with rice?

You can enjoy classic dishes like Dal Khichdi, a comforting one-pot dish which can be made by cooking this malka masoor and Fortune Rice together with a mix of spices and aromatics. Alternatively, you can try making Assamese Bootar Daali and Bilahir Took, a dish loved for its simplicity and delicious flavors.

Where can I buy Fortune Masoor Malka online?

You can buy Masoor Malka online at various e-commerce platforms like Fortune Online, Amazon, Spencers, Blinkit, and Big Basket.

Are there any other Unpolished Pulses offered by Fortune?

Absolutely! Fortune Foods offers a range of Unpolished Pulses such as Arhar Dal, Rajma Chitra, Kala Chana, Kabuli Chana and many more.