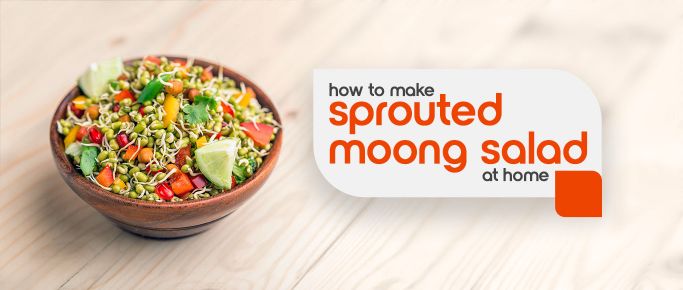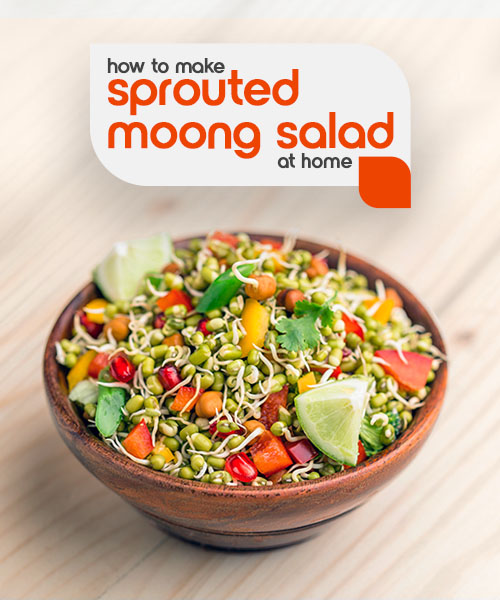 fortune sprouted moong salad Recipe
Ingredients
Sprouts (moong) (1 ½ cup)
Tomatoes chopped (1 cup)
Cucumber finely chopped (1 cup)
Pomegranate seeds (2 tbsp)
Coriander chopped (1 tbsp)
Ginger juice (1 tbsp)
Salt (as per taste)
Cumin powder roasted (jeera) (1 tsp)
Green chilli chopped (1)
Lemon juice (1 tbsp)
Curd (2 tbsp)
Black pepper powder (1/2 tsp)
Sugar (1 tsp)
Fortune Cottonlite oil (1 tbsp)
method
• Boil sprouted moong with salt and about ¼ water for 2–3 mins. Then cover the pan and further for 3 mins; drain the remaining liquid. Let the sprouts cool.
• In a salad bowl, layer tomatoes followed by cucumber and pomegranate seeds.
• Now add in the cooled sprouts and all the remaining ingredients.
• Toss and serve immediately.