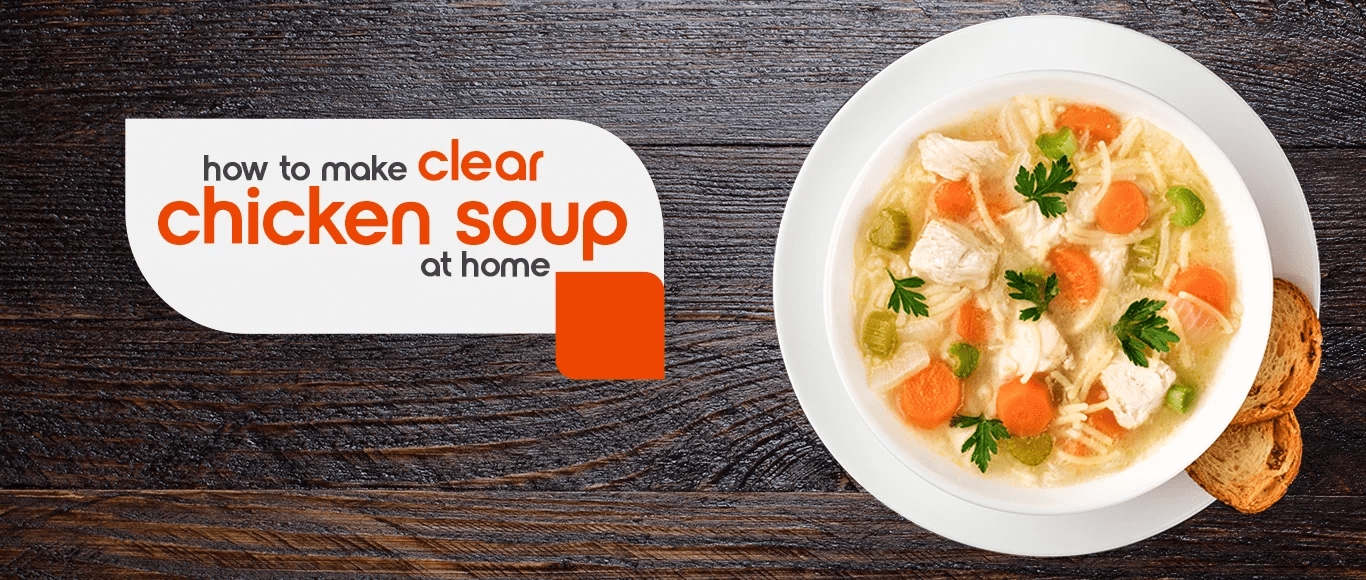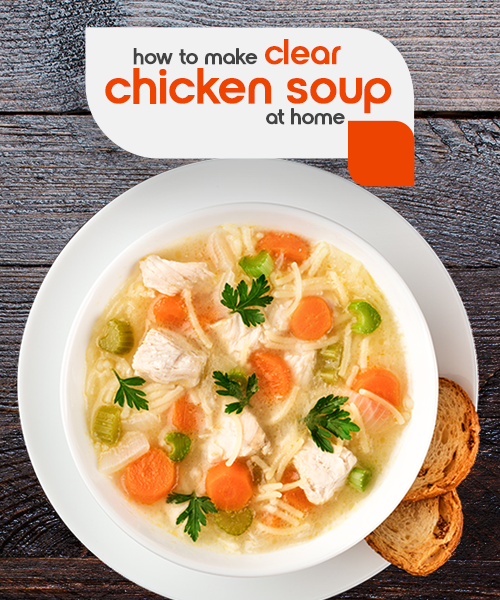 fortune chicken clear soup Recipe
Ingredients
diced chicken (boneless) (100 gm)
spring onions and stalks (3-4)
ground pepper (to taste)
garlic (4 cloves)
fresh parsley or coriander (2-3 sprigs)
fortune sunlight sunflower oil (1 tbsp)
croutons (for topping)
salt (to taste)
method
•    Boil the chicken pieces in a pressure cooker and add 2 cloves of garlic and 2 spring onions.
•    Once the chicken is boiled, strain the stock and keep aside.
•    Shred the boiled chicken finely.
•    Chop the rest of the spring onion bulbs and garlic cloves.
•    Chop the spring onions stalks separately.
•    Add 1 tbsp fortune sunlight sunflower oil & add in the chopped onion bulbs.
•    Once they melt and caramelize slightly, add in the garlic and stalks.
•    Toss them around and stir-fry for 3 mins.
•    Add in the shredded chicken and mix for a minute.
•    Now, pour in the stock and let it boil. Add 2 cups of water and further simmer for 15-20 mins.
•    Sprinkle a dash of ground pepper.
•    Pour it in soup plates or cups in even portions and garnish with parsley and croutons.
Your delish chicken soup is ready! Happy slurping.