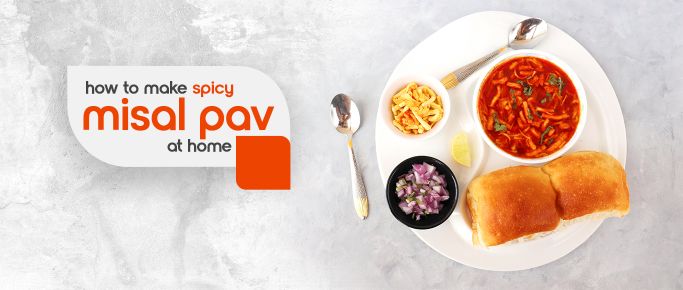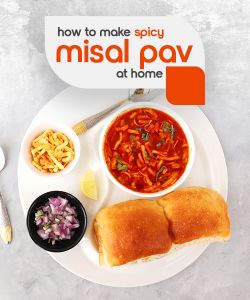 fortune misal pav Recipe
Ingredients
matki (2 cups)
onion chopped (1 cup)
tomatoes chopped (1 cup)
jeera (1 tsp)
sarson (1 tsp)
ginger–garlic paste (1 tbsp)
haldi (1 tsp)
lal mirch powder (2 tbsp)
garam masala (1 tbsp)
dhaniya powder (1 tbsp)
salt (to taste)
sev (1/2 cup)
onion chopped for garnishing (1/4 cup)
lemon slice (1)
hara dhaniya chopped (1/4 cup)
pav (6–8 pieces)
fortune soya health oil (2 tbsp)
method
•    Heat fortune soya health oil in a kadhai, add sarson, jeera and cumin seeds. Once they crackle, add onion and sauté till it is translucent then add haldi, fry for a minute.
•     Add ginger–garlic paste along with matki and all the spice powders, salt and tomatoes, cook until the tomatoes are mushy.
•    At this stage, add 3 cups of water and cook on a low flame for approximately 12–15 mins; by this time, the matki should be fully cooked.
•    Time to assemble your misal. Add the prepared matki mix to a serving bowl, top it with farsan and serve with a lemon slice and pav.