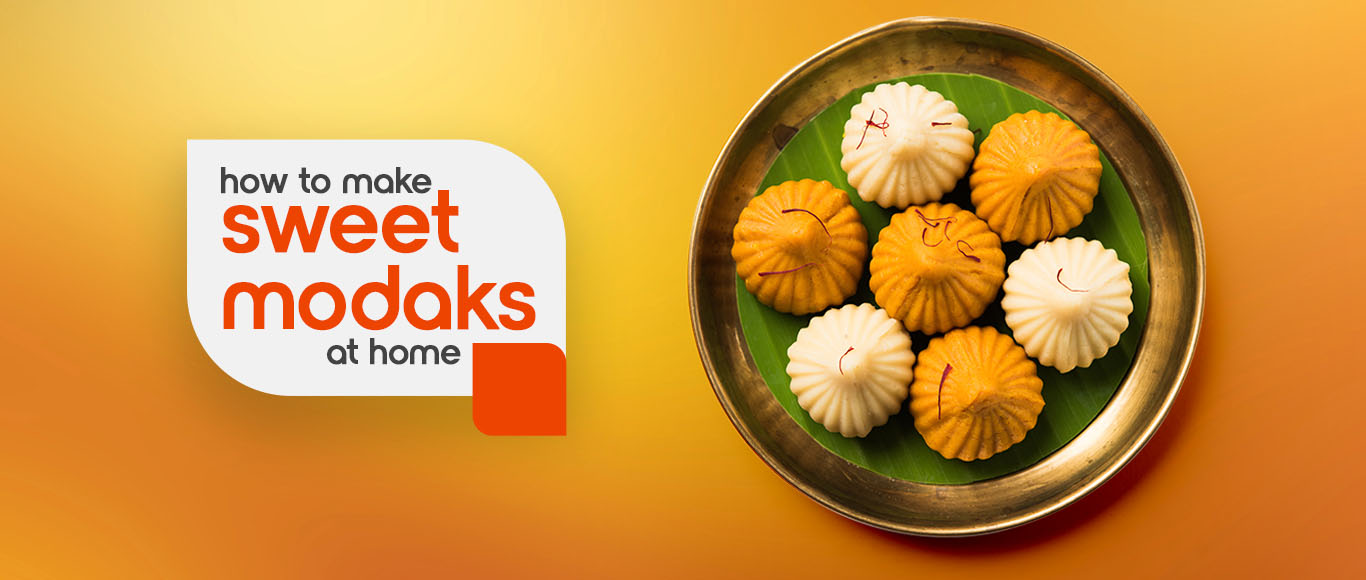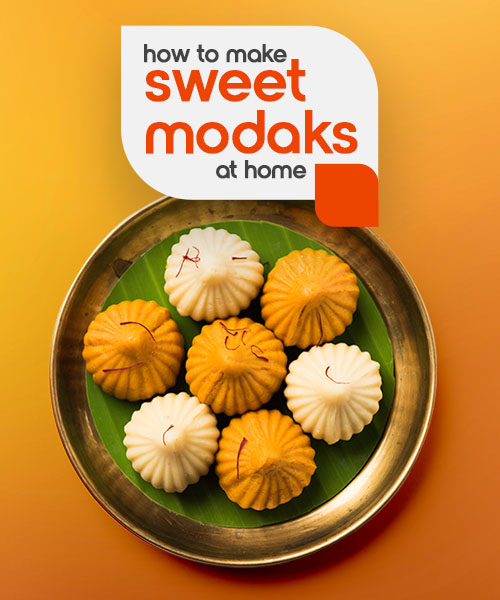 fortune sweet modak Recipe
Ingredients
Powdered jaggery (1 cup)
Rice flour (1 cup)
Khus-khus (1 tsp)
Grated coconut (1 cup)
Fortune Sunlite Oil for moulding (for deep-frying)
Water (1 cup)
Salt to taste
method
Make the stuffing by dry roasting the khus-khus in a pan while mixing with jaggery and grated coconut.
Make small pedas of the mixture and keep aside.
Boil water and add rice flour, salt to it. Stir it well.
Knead the dough well and roll with a rolling pin into small circular discs, similar to mini puris.
Stuff the disks with the filling. Seal edges by pulling and pinching.
Steam the modak for around 20 mins.
Serve it on a copper platter with a dollop of shuddh desi ghee.

Learn more about similar recipes along with unique cooking techniques that will take your cooking from Good to Great.