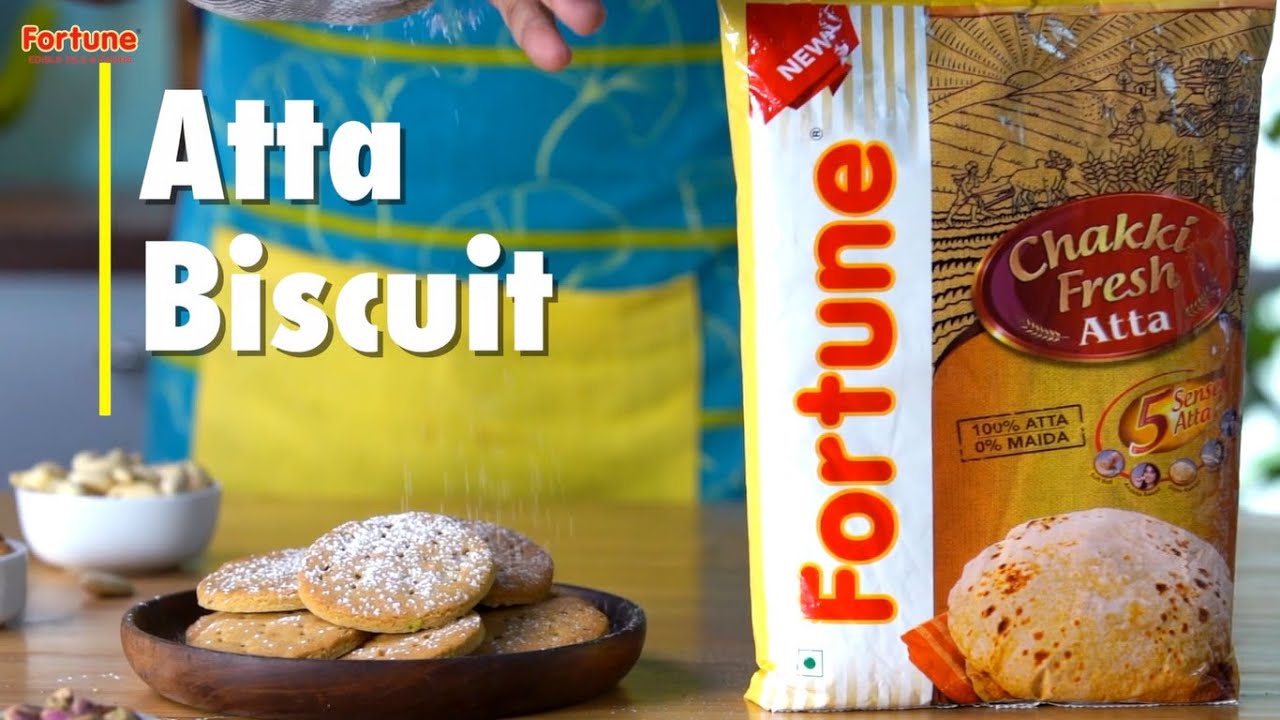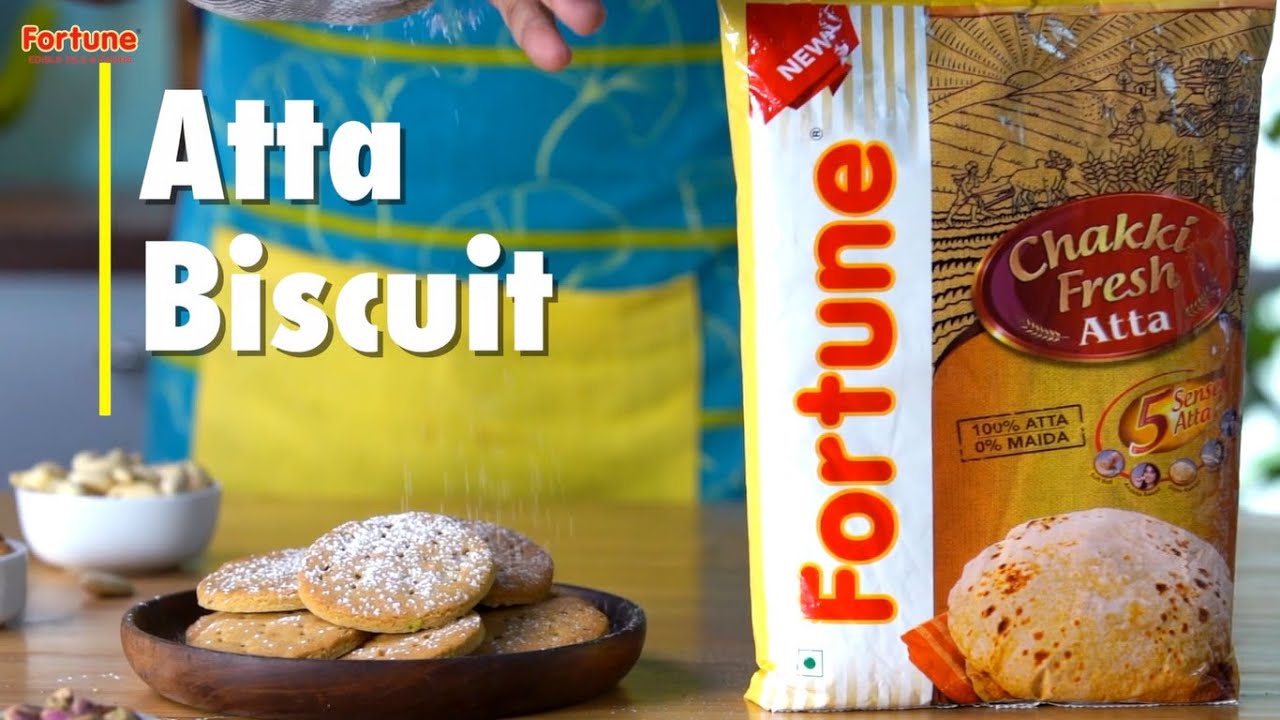 fortune atta biscuit Recipe
Ingredients
Butter (1 cup)
Powder Sugar (1 cup)
Milk (1/4 cup)
Vanilla extract (1 tsp)
Fortune Chakki Fresh Atta (2 cups)
Baking soda (1 tsp)
Nutmeg Powder (1/2 tsp)
Pista (1/4 cup)
method
1. In a bowl add in butter and add in sugar in parts and cream the mixture.

2. Add in all the wet ingredients and mix well.

3. In the same bowl add in all the dry ingredients and mix well to form a dough.

4. Roll out the Dough into ½ cm thickness.

5. Using a ring cutter, cut the desired shapes and put them on a baking tray.

6. Bake at 180 for 25-30 minutes.