Fortune Unpolished Kabuli Chana
Our unpolished Fortune Kabuli Chana, or Chole Chana, are carefully selected and processed to retain their natural flavour, texture, and nutrients, making them a wholesome addition to your meals. These versatile white chana pulses can be used to create a wide range of delicious dishes, from traditional curries to hearty salads and mouth; watering snacks. Explore your culinary creativity and elevate your cooking with the authentic flavours of Fortune Kabuli Chana.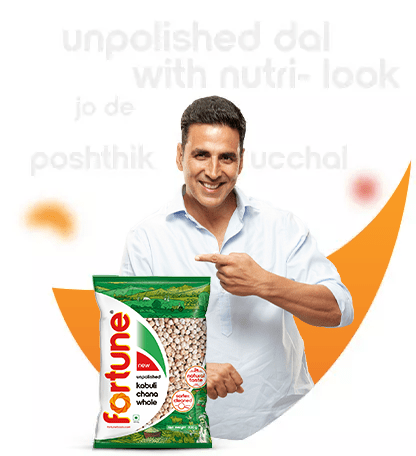 Choose Fortune Kabuli Chana for a Healthier Lifestyle
Make a conscious choice for your health and well-being by incorporating Fortune Kabuli Chickpeas into your diet. These unpolished white chole offer a wholesome alternative to refined grains and processed foods. With their nutritional richness and natural goodness, they support a healthier lifestyle and contribute to your overall wellness.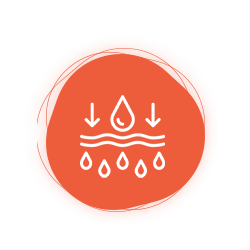 Low Moisture Pulses- For longer shelf life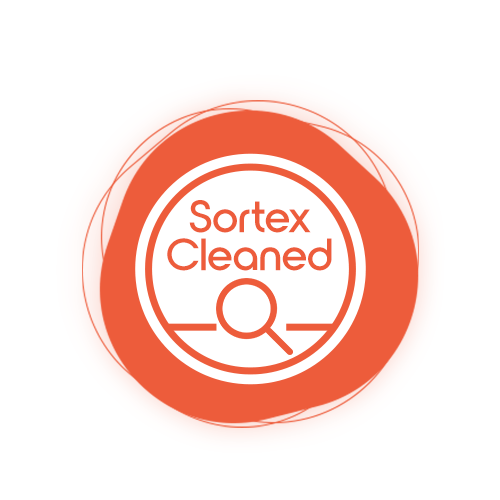 Sortex Cleaned- Free of any impurities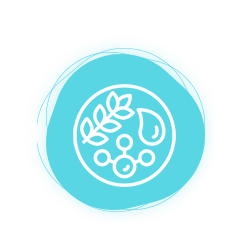 Nutritional Powerhouse- Rich source of plant-based protein, dietary fibre, vitamins, and minerals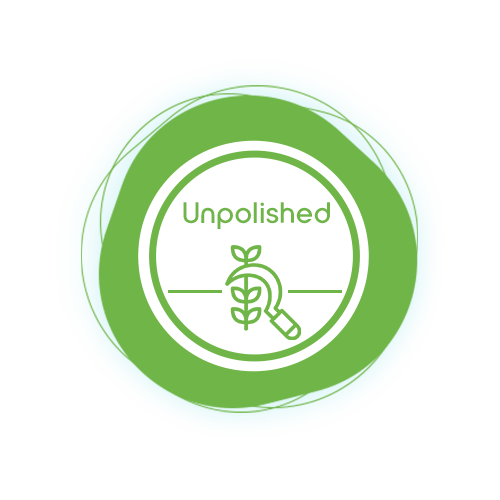 Unpolished- For authentic taste and nutritional value
Enjoy unpolished Fortune Kabuli Chana in a convenient pack.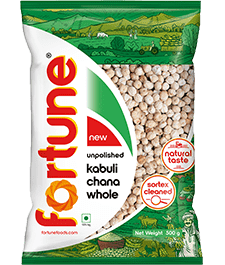 Frequently Asked Questions on Kabuli Chana
What is Kabuli Chana?

Kabuli Chana, also known as Chole Chana, is a round, creamy beige legume commonly used in various Indian cuisines. It has a nutty flavour, firm texture, and is rich in protein, fibre, and essential nutrients. It is used in a variety of dishes such as White Chole Curry, Chole Masala, Salads, and Indian Chaat Snacks.

Kabuli Chana ke fayde kya hain?

Kabuli Chana nutrition profile is wholesome. They are a rich source of protein and fibre, which promote satiety, aid in digestion, and support healthy weight management. Low glycemic index of Kabuli Chickpeas helps maintain steady blood sugar levels, while their antioxidants offer protection against oxidative stress and inflammation. Including White Chana into a balanced diet can have positive effects on heart health, blood pressure, and overall nutritional intake.

Is Kabuli Chana good for weight loss?

Absolutely! Aiding in weight loss is one of the major known health benefits of Kabuli Chana. They can support weight loss due to their high fibre and protein content, which promote feelings of fullness and help control calorie intake. Additionally, the chickpeas' low glycemic index and nutrient density make them a nutritious and satisfying addition to a weight loss diet.

Which Chana has more protein: Kala Chana or Kabuli Chana?

The content of protein in Kabuli Chana and Kala Chana is similar, but the exact amount may vary slightly. On average, Kabuli Chana protein per 100g is approximately 19-20g. Even, Kala Chana has approximately 19-20g of protein per 100g, on average.

What is the Chole Kulche recipe?

The Chole Kulche recipe is not only easy to make but also incredibly tasty. Boil kabuli chana with spices, sauté onions, ginger, garlic, and tomatoes, and add a blend of flavorful spices. Let the flavours meld together as the chana simmers. For the kulchas, combine either Fortune Chakki Fresh Atta or Fortune Maida with yoghurt, baking powder, salt, and oil, and cook them until golden and fluffy. Serve the aromatic chole with the soft and delicious kulchas for a satisfying meal that will surely please your taste buds.

What is the Kabuli Chana price?

Fortune Unpolished Kabuli Chana is priced at Rs.500 per gm pack

Are there any other Unpolished Pulses offered by Fortune?

Absolutely! Fortune Foods offers a range of Unpolished Pulses such as Arhar Dal, Masoor Dal, Kala Chana, Rajma Chitra and many more.