Fortune Unpolished Kala Chana Whole
Kala Chana, also known as black chickpeas or Bengal grams, is a nutrient-rich legume that has been a staple in Indian cuisine for centuries. Fortune Foods brings you Kala Chana Whole - unpolished, packed with wholesome health benefits and processed with utmost care to retain its natural goodness.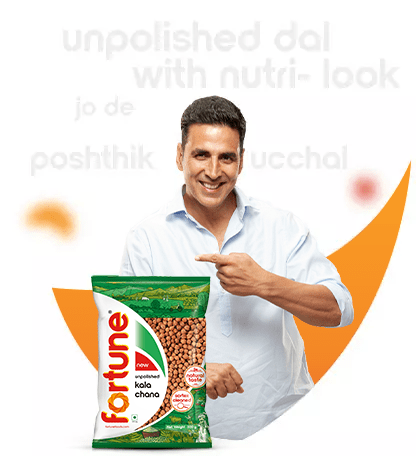 Sourced from best of the farms
Fortune presents you with unpolished pulses in their truest form. Fortune Kala Chana Whole is a sortex-cleaned, A-grade quality pulse. Now savour the natural taste of pulses that have travelled all the way from the best farms to your plate. With Fortune Kala Chana (Whole) being unpolished, you can now enjoy your dish the way it's meant to be.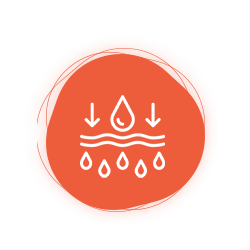 Low Moisture Pulses- For longer shelf life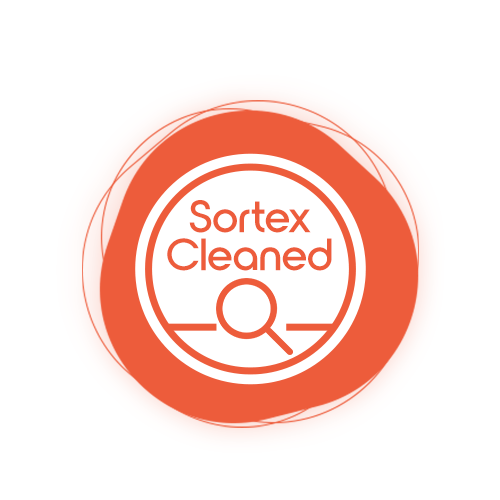 Sortex Cleaned- Free of any impurities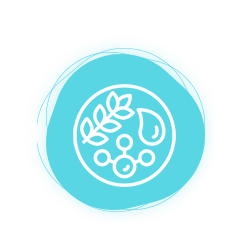 Nutritional Powerhouse- Rich source of plant-based protein, dietary fibre, vitamins, and minerals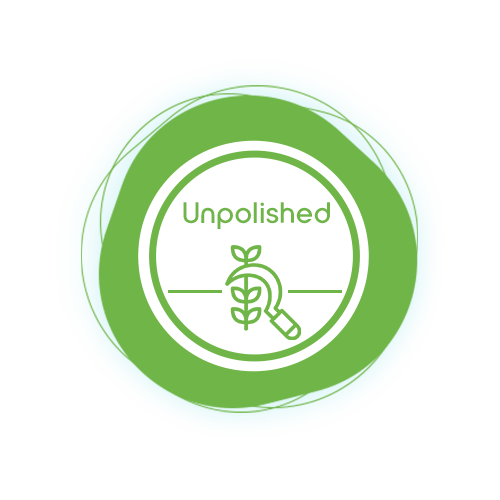 Unpolished- For authentic taste and nutritional value
Enjoy unpolished Fortune Kala Chana Whole in a convenient pack.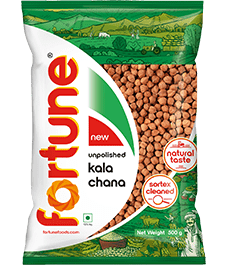 Frequently Asked Questions on Kala Chana
What are the benefits of eating soaked Kala Chana in morning?

There are numerous health benefits of eating soaked Kala Chana in morning. Soaked kale chane provides a good dose of dietary fibre, promoting healthy digestion and aiding in weight management. It is also an excellent source of plant-based protein, which helps in muscle repair and growth. Additionally, soaked chane offer a steady release of energy due to its complex carbohydrates, keeping you feeling full and energised throughout the day.

Is Black Chana good for weight loss

Yes, Kale chane are extremely good for weight loss. They are high in fibre, low in calories, and rich in protein. The fibre content helps with satiety and managing calorie intake, while the protein aids in boosting metabolism and reducing appetite. Black Chickpeas also provide sustained energy being rich in complex carbohydrates.

What are the Black Chana health benefits?

Black chana nutrition profile is wholesome. It is a rich source of dietary fibre, which aids in digestion, promotes satiety, and supports a healthy gut. Black Chana benefits even include being a valuable plant-based source of protein, making it an excellent choice for vegetarians and vegans. Additionally, it contains essential minerals like iron, calcium, and magnesium, which are crucial for bone health and overall well-being. Black Chana's low glycemic index and complex carbohydrates provide sustained energy, help regulate blood sugar levels, and contribute to weight management.

What is the Black Chana protein content per 100 grams?

Kala Chana protein per 100g amounts to approximately 19 grams, making it a valuable source of plant-based protein for a nutritious, vegan and balanced diet.

How many whistles for Kala Chana curry are enough?

Generally, cooking Kala Chana curry usually requires around 6-8 whistles in a pressure cooker. This ensures that the chana becomes soft and well-cooked, allowing it to absorb the flavours of the curry. However, the cooking time can be adjusted based on the specific recipe and the texture you prefer.

What is the difference: Kala Chana vs Kabuli Chana vs Desi Chana?

The main differences among Kala Chana, Kabuli Chana, and Desi Chana lie in their appearance, taste, and usage.
Kala Chana is smaller and darker with a nuttier flavour, ideal for Indian cuisine. Kabuli Chana is larger, cream-coloured, and milder, commonly used in hummus and salads. Desi Brown Chana, or brown chickpeas, is smaller with a rougher skin, denser texture, and earthy taste, often found in Indian dishes like chana masala. Each variety has its own unique qualities, allowing for diverse culinary applications and flavour profiles.

What are some popular ways to prepare and serve Kala Chana?

You can enjoy classic dishes like Chana Masala with Chakki Fresh Atta Roti, where the spicy and tangy sabji complements the soft and fluffy roti. Alternatively, for a Rice-based option, you can try Chana Curry with Basmati rice, where spices-rich aromatic gravy complements the rice, making it a satisfying and wholesome meal.

What is the Black Chana price?

Fortune Unpolished Kala Chana (Whole) is priced at Rs.500per gm pack.

Are there any other Unpolished Pulses offered by Fortune?

Absolutely! Fortune Foods offers a range of Unpolished Pulses such as Arhar Dal, Masoor Dal, Rajma Chitra, Kabuli Chana and many more.