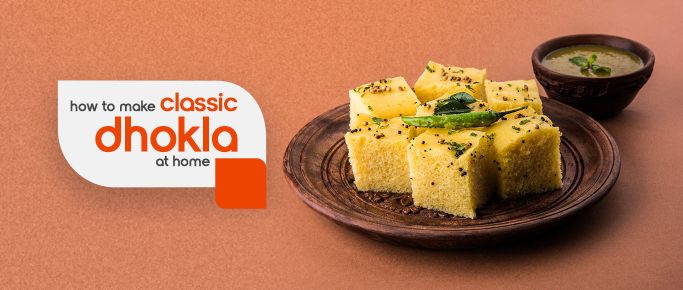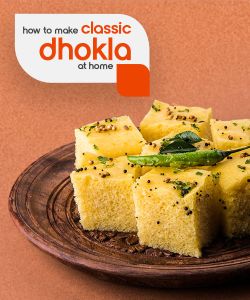 fortune dhokla Recipe
Ingredients
Fortune Besan sieved (2 cups)
Curd beaten (1 cup)
Water warm (1 cup approx.)
Salt (as per the taste)
Turmeric powder (haldi) (1/2 tsp)
Green chilli-ginger paste (1 tsp)
Coconut scraped (1/2 cup)
fortune soya health oil (2 tbsp)
Mustard seeds (sarson) (1 tsp)
Lemon juice (1 tbsp)
Cooking soda (1 tsp)
Coriander leaves (2 tbsp)
method
Mix besan, curd and warm water and mix. Make sure there are no lumps and then add salt; mix again.
Set the batter aside to ferment for at least 3–4 hrs.
Once fermented, add haldi and green chilli-ginger paste and mix. Also heat the steamer at this point and grease a big plate.
Mix cooking soda, nimbu juice, 1 tsp oil and mix. Add this mix to the batter and whisk. Immediately pour the batter onto the greased thali and place it in the preheated steamer.
Cover and steam for 10 mins. Let the dhokla cool for at least 5 mins.
Once cool, cut it into squares and set on a serving plate.
Heat the remaining fortune soya health oil, add sarson and when it splutters, pour the tadka over the dhoklas.
Garnish with coriander and coconut. Serve warm or cool as per your choice.