Fortune Kachi Ghani Mustard Oil
Just a whiff of that pure & pungent Kachi Ghani oil and your whole mouth bursts with flavours! Relish an authentic, mustard flavour that only Fortune Kachi Ghani Sarso Tel brings to your achaars and curries. What's more? Our pure mustard oil has a high shelf life and stays fresh for long.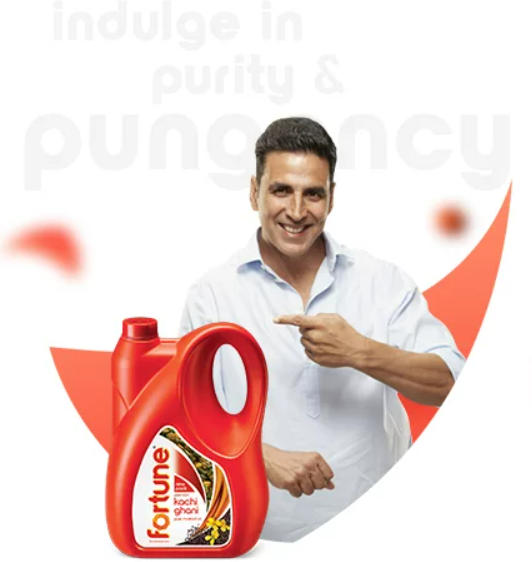 Add that Aromatic Sizzle to Your Dishes with Kachi Ghani Mustard Oil
Fortune Kachi Ghani Mustard oil is traditionally extracted from the first press of mustard seeds and comes with a high pungency level and strong aroma. This low-temperature cold-pressed process retains the mustard's natural properties, vitamins and minerals, thereby adding a strong aroma and pungency- the perfect tadka to spice up your cooking!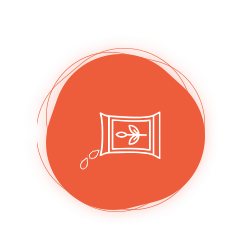 Made from the finest mustard seeds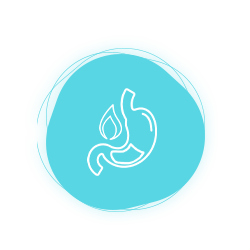 Wards off indigestion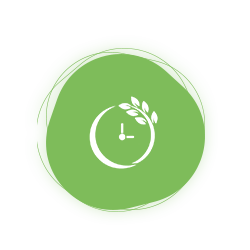 Keeps pickles fresh for longer
your favourite kachi ghani oil, in 5 convenient sizes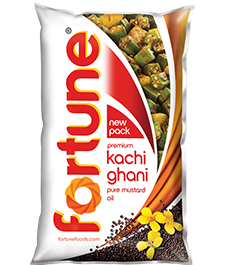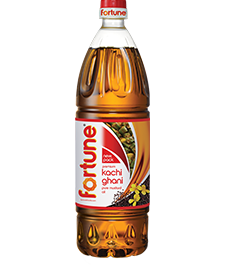 Pet Bottle
200 ml, 500 ml, 1 litre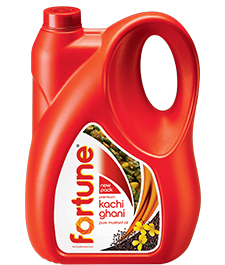 Jerry Can
2 litres, 5 litres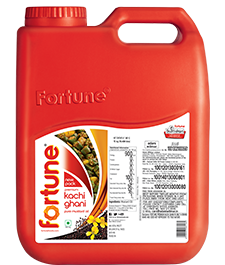 Large Jerry Can
15 litres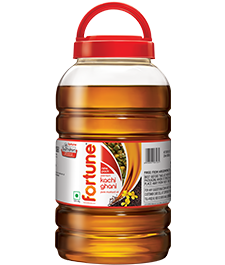 Frequently Asked Questions on Kachi Ghani Mustard Oil
What is Khachi Ghani mustard oil?

Mustard oil, commonly known as Kachi ghani sarso ka tel, is the oil derived by pressing mustard seeds. It enhances the flavour of the dish and is widely used across West Bengal. However, this pungent mustard oil has a floral aroma that makes it a sought out option for several Indian cuisines.

Is mustard oil healthy?

Mustard Oil or Sarso ka oil is essentially for cooking and is known to have great benefits for your health. Right from reducing skin inflammation to adding healthy fats to your diet, a little bit of kachi ghani sarso oil can add flavour to your food with a healthy touch.

How do I know my Mustard oil is pure?

There are many ways to check the purity of mustard oil, but the main indicator is usually the aroma. Pure mustard oil has a strong aroma that you can smell when you open the bottle. Another way to be sure of the purity of mustard oil is to bring home only FSSAI-approved oil such as Fortune Kachi Ghani Mustard oil, which is made with 100% sarso and is free of any adulterants.

Is Sarso ka oil good for hair health?

Yes, Mustard oil has been known to make hair health better. Using a pungent mustard oil ( sarso ka tel ) as a scalp treatment may help protect or improve root health for stronger and thicker hair.

What is "kachi ghani" in kachi ghani mustard oil?

Kachi Ghani refers to the process of cold pressing mustard seeds at a low temperature to extract their oils. So Kachi Ghani Mustard Oil is basically cold pressed mustard oil.

What are the benefits of kachi ghani mustard oil?

The main benefit of the process of Kachi Ghani is that the vitamins and minerals as well as the aroma of the mustard oil are well retained.

What pack sizes does mustard oil come in?

Fortune Kachi Ghani Mustard oil comes in a wide range of pack sizes. A variety of packs are available from 200ml, 500ml, 1ltr, 2ltr, 5ltr, and all the way up to 15ltr.

What are some of the dishes that I can make with Kachi Ghani Sarso Oil?

There's a wide range of "ghar ka khana" that can be made with pure Kachi Ghani Sarson ka tel as it is considered to be one of the best cooking oils. You can check out some of these recipes on our Recipe Page.

Why should you buy Fortune Kachi Ghani Mustard Oil?

Fortune Kachi Ghani Oil is made from 100% mustard and is unadulterated, it wards off indigestion, keeps pickles fresher for longer and is only made with the finest mustard seeds available in the market. That's why we recommend using Fortune Kachi Ghani Mustard oil.
world of fortune kachi ghani mustard oil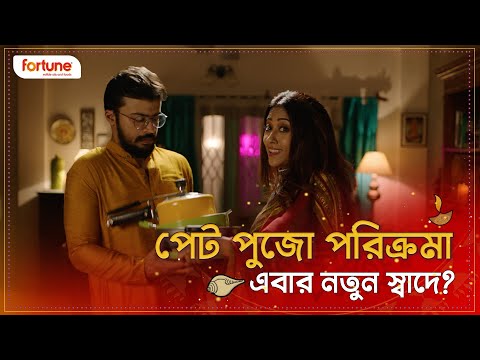 পেট পুজো পরিক্রমা | এবার নতুন স্বাদে | ফরচুন ফুডস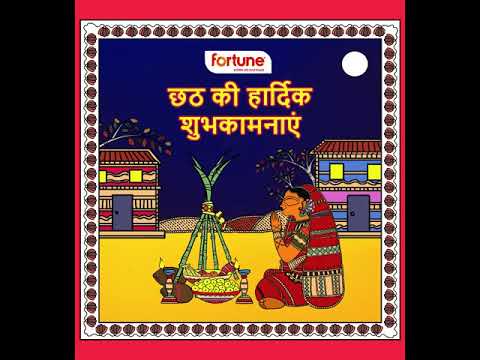 Chhath - Ek Jeene Ka Tareeka | Chhath Puja | Fortune Foods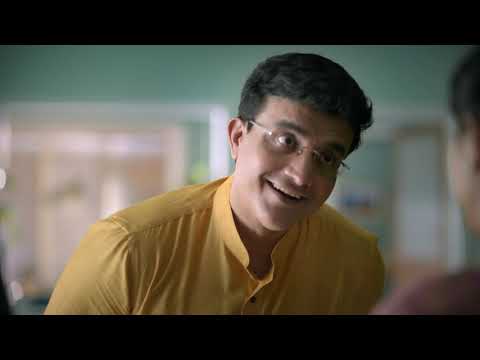 পাতুরী ভার্সেস পাতুরী | Paturi vs Paturi | Fortune Kachi Ghani Mustard Oil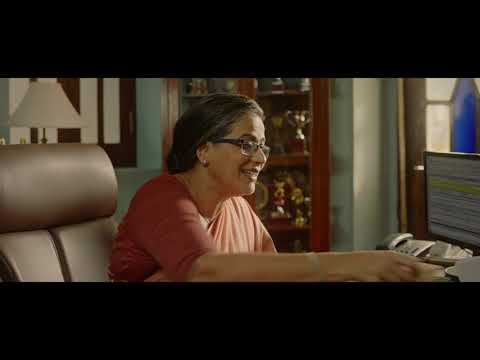 Fortune Kachi Ghani Mustard Oil | Principal TVC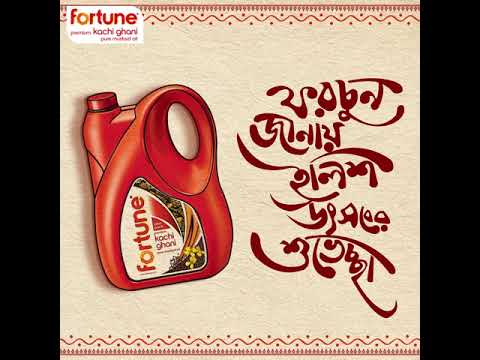 Ilish Utsab at home │ Fortune Kachi Ghani Mustard Oil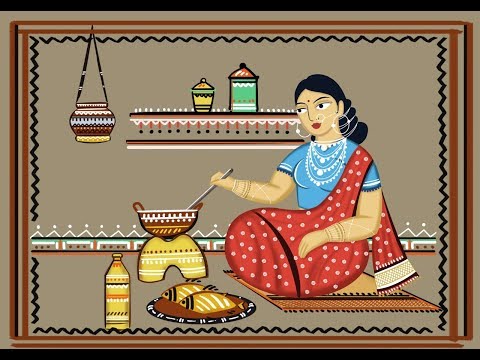 Fortune Ilish Utsab | Fortune Kachi Ghani Mustard Oil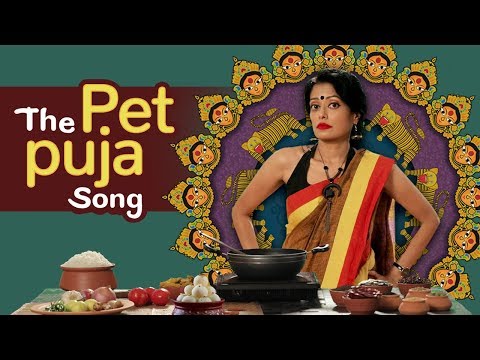 Eat along with The Pet Pujo Song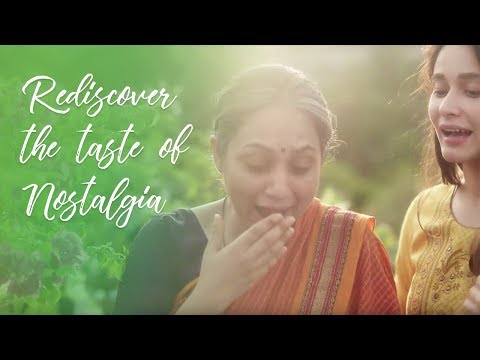 Fortune Kachi Ghani Mustard Oil - Shudh Sarson ka Tel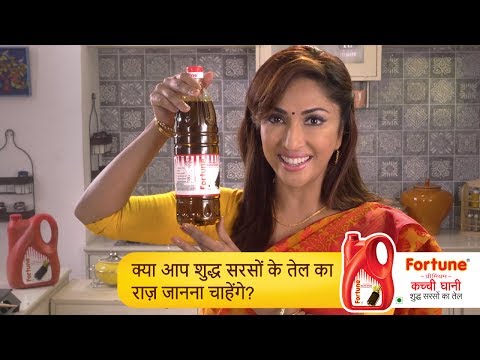 Kya aapko shuddh sarson ke tel ka raaz pata hai?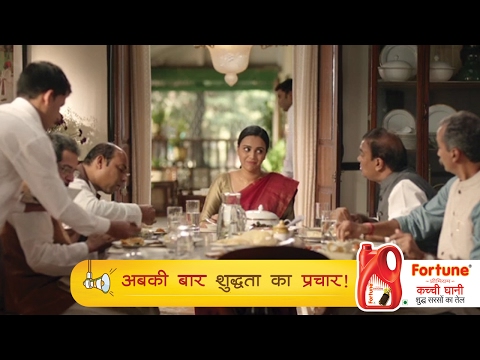 Ab ki baar, shudhta ka prachaar!
it's time to try something new
Learn new recipes to delight your family with tasty home cooked meals