Fortune Chana Sattu
Made for India's scorching summers, Fortune Chana Sattu makes your body summer-ready strong from within. Prepared with the highest quality roasted chana, this Sattu powder is all you need to add that refreshing kick of protein and energy to your drinks, litti chokha and parathas.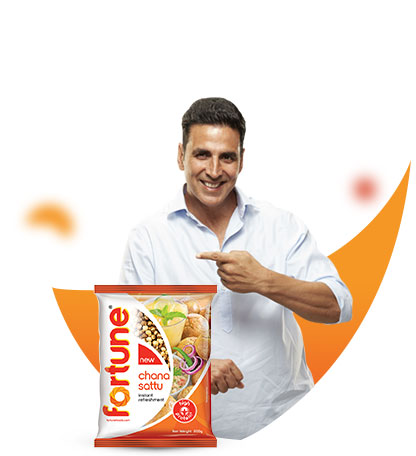 Ab Garmiyan hongi Cool with Fortune Chana Sattu!
Garmiyan ab hogi aur bhi easy, perfectly healthy aur thirst-quenching. Chana Sattu has been regional India's favourite summer drink for decades, enriched with a powerpack of protein, iron, calcium & magnesium. Mix one spoonful of Chana Sattu in water for a pet-bhar flavourful snack. It predominantly has a cooling impact on the body, which regulates body temperature, prevents heat stroke & improves digestion. Indeed the perfect blend of taste and health to hydrate your body and stay energised throughout the day.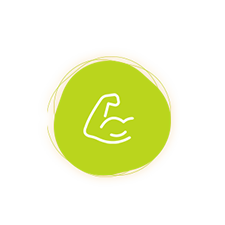 Natural source of protein & healthy summer drink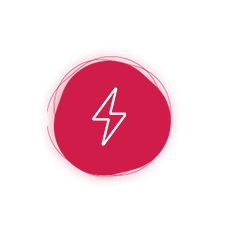 Instant refreshment and energy booster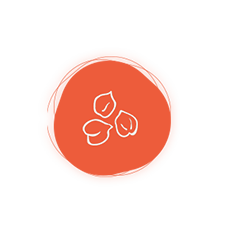 Made from high-grade Chana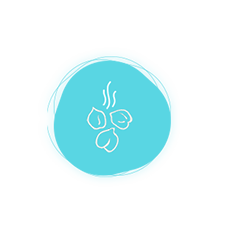 Zest of authentic roast flavour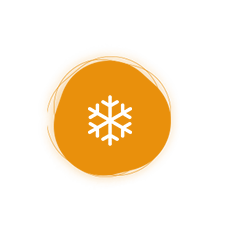 Natural coolant regulates body temperature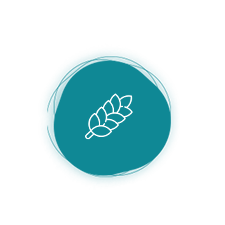 Rich in fiber, improving digestive health
Fortune Sattu budget-friendly packages are available in these sizes.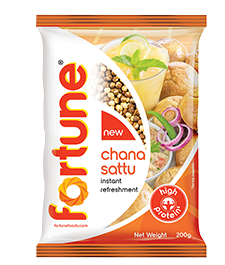 FAQs on Chana Sattu Powder
What is Chana Sattu?

Chana Sattu is a popular protein-rich product for making various high-protein meals, snacks & healthy drinks. It is made from roasted chickpeas i.e. chana. The sattu atta i.e. sattu flour, is known as Chana Sattu. This desi superfood is packed with protein, fiber, iron, calcium and other essential minerals & vitamins. Sattu also provides instant energy to work under direct sunlight and helps prevent laziness due to its fresh cooling effect.

Where is Sattu most used?

Chana Sattu is a popular protein-rich ingredient used all around India to make various food items + drinks. It is especially used in Bihar and Jharkhand, where it is consumed in large quantities during summer to beat the heat and keep the body hydrated.

What is the consumption pattern of Sattu in the social economic segment of India?

Chana Sattu is an economical pocket-friendly nourishment source for all parts of India.

In modern and urban areas/cities it is used as a healthy alternative and to enhance flavours in Parantha, litthi chokha,etc.

In rural areas, it is an economical food option for hunger satiation and is used as a tummy filler + energy source.

Are Chana Sattu and Sattu flour the same?

Yes, Chana Sattu and Sattu flour or Sattu powder are the same, just have different names. The bengal gram is first cleaned, roasted, and then ground into a fine powder, which is then sieved to remove any large particles. The resulting powder is known as Chana Sattu or Sattu powder.

How to consume the Sattu powder?

Sattu powder can be consumed in various ways, such as mixed with water, milk, yoghurt, or fruit juice. It can also be used to make various snacks, including laddoos, parathas, and pancakes.

What are some Chana Sattu benefits?

Chana Sattu benefits overall health in various ways. It is a rich source of protein, dietary fiber, and essential minerals such as iron, calcium, and magnesium. It also hydrates your body and acts as a heat inhibitor during summer.

How to make a Sattu drink?

To prepare a delicious Sattu drink, mix 1-2 spoons of Fortune Chana Sattu in water & drink it. As per your taste & liking, you can add salt, cumin powder or a sweetener of your choice.

Who can consume the Sattu drink?

Sattu drink is a healthy and nutritious drink consumed by most people, including children, adults, and the elderly. It is a good source of protein, dietary fiber, and essential minerals like iron, calcium, and potassium, making it beneficial for overall health.

How can the Sattu protein provide health benefits?

Sattu protein is a rich protein source, providing numerous health benefits.

It supports muscle growth and repair, helps in weight management, boosts energy, improves bone health, supports immune function & hydrates the body.