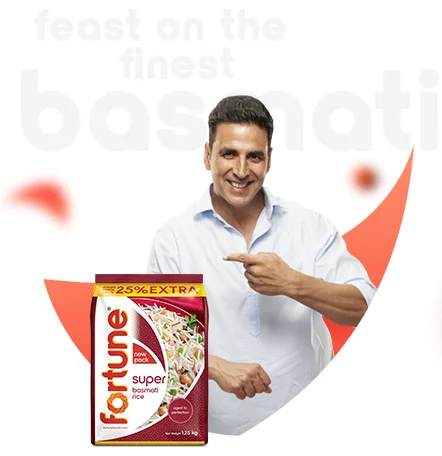 Relish the Taste of Super Basmati Rice
With a rich flavour, Fortune Super Basmati Rice is best-suitable for experimental and versatile cooking, especially dishes like Pulao, Fried Rice, Risotto, etc. Each grain separates and imparts a fluffy texture to your dish with such deliciousness that it brings joy to the face of your loved ones. Now you can get the super value of 30% extra with each pack.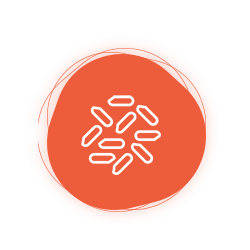 Long and slender grains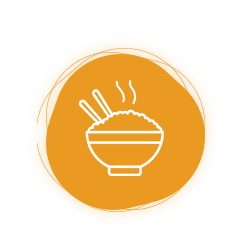 Soft and fluffy for the perfect cooking experience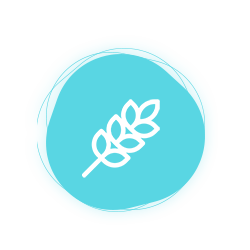 Non-sticky grain texture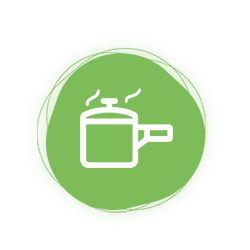 Best suited for experimental and versatile cooking
richness of fortune super basmati rice in different sizes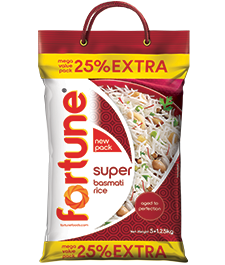 know your basmati rice
Frequently Asked Questions Related to Fortune Super Basmati Rice
What are the different types of rice?

There are 3 different types of rice that are classified based on their grain size. Long-grain rice (ex: Super Basmati rice), medium-grain and short-grain rice.

How to determine the quality of Basmati rice?

You can determine the quality of basmati rice based on its colour. The most premium basmati rice will have a slightly golden hue. Neither the grey nor the pearly-white coloured rice is a healthy option.

How long does it take to cook Super Basmati Rice?

Fortune Super Basmati Rice takes about 10 to 12 minutes of pressure cooking to be ready to serve, whereas an open-lid cooking procedure might take some extra minutes.

Can I eat Super Basmati Rice regularly?

Basmati rice is generally rich in Vitamin B and antioxidants which help you stay healthy. Although we consider basmati rice as a meal option only for special occasions, Fortune's Basmati Super Rice can be eaten on a regular basis as well.

Is it easy to digest Basmati Rice?

Not only is Fortune's premium basmati rice easy to digest, but it is also light and does not induce that sense of heaviness even if you have a couple of extra spoons!

Should I wash basmati rice before cooking?

Fortune's premium basmati rice is unadulterated and has zero kankars. However, it is always advised to wash the rice before cooking to remove the film of starch and ensure that the rice grains don't stick together when being cooked.

What dishes can I make using Fortune Super Basmati Rice?

Fortune stands out compared to all other Basmati rice brands thanks to the aroma and added flavour that its basmati super rice grains add to your recipes! You can make the best Biryani, Pulao, Jeera rice or even fried rice with an added flavour of natural nuts and spices with a tinge of floral fragrance.

Where can I buy basmati rice?

While basmati rice brands are mostly listed on online retail platforms, you can buy Fortune Super Basmati Rice on most online retail platforms like Fortune Online, Amazon, Zepto, Blinkit, Flipkart, Swiggy Instamart and Big Basket.